Top 15 Most Successful Female Entrepreneurs in the World
In the last few decades, we saw massive growth in women entrepreneurs. women always played a very crucial role in developing and changing society for the betterment of the world. Women come out of their comfort zone and try their hands in every variety of fields like technology, fashion, broadcasting, and beauty.
Nowadays we can see that women are working side by side and establishing their own businesses. They are not waiting for the opportunity to come rather they create opportunities for themselves.
Even Some businesswomen are so great that they surpassed their man equivalents. Today here we are going to tell the success story of the top 15 women who have changed the misunderstanding of society.
Most Successful Female Entrepreneurs in the World
The top 15 most successful female entrepreneurs across the world are below:
1. Gina Rinehart
After the death of Lang Hancock, his only daughter Gina Rinehart became the executive chairman of Hancock Prospecting Group, a mining company. She is known as an Australian mining magnate.
Rinehart is the richest person in Australia and the 9th richest woman in the world with a total net worth of approximately 23.9 billion.
She proves herself an astute business person who turns a multi-million dollar company into a multi-billion dollar company. Rinne was awarded the chairperson of the year award in 2014 by the CEO Magazine.
One of the world's biggest iron industries belongs to her. And the best thing about her is after being so successful she prefers to maintain a low profile.
Her Official Website
2. Oprah Winfrey
We all know Oprah Winfrey, don't we?
According to Forbes magazine, Oprah winey is one of the self-made richest women in the world. Her total net worth is 2.5 billion approx. The talk show queen Oprah Winfrey is not only a successful actress but also a successful producer, and philanthropist.
Born in a poor family Oprah went through a lot of struggles. She started her journey from the bottom and reached the point where she is considered the most influential woman in the world.
She started her career as a television host and after that, she started her show 'The Oprah Winfrey Show' that lasted 25 seasons and became the most daytime running show.
She is also the founder of Harpo Productions, the Oprah Winfrey Network, and the Oprah Winfrey Leadership Academy for Girls. Her story inspired a lot of people who belong to poor backgrounds and want to have a successful life.
Her Social Media Handles
3. Folorunsho Alakija
Folorunsho Alakija may not be as famous as Beyoncé Orpha Winfrey and other celebrity entrepreneurs are but she is the actual richest woman in Nigeria and the third richest woman of African descent in the world with a total net worth of 2.5 billion dollars.
Alakija is the vice-chairman of Famfa oil and the managing director of The Rose of Sharon Group. After having two previous jobs, first in Sijuwade Enterprises at Lagos as executive secretary and the second at the former First National Bank of Chicago.
She started her own tailoring company which was renamed Rose of Sharon House of Fashion. Last year she was on the list of 100 most powerful women in the world at the 96th spot.
Her Social Media Handles
4. Denise Coates
Denise Coates is the founder of the site bet365, the largest online gambling site in the world. In the month000, she purchased the domain name bet365.com and spent a whole year creating the site before launching it to the public in 2021.
She borrowed a massive loan of 15 million dollars from the Royal Bank of Scotland against the family. She also owns a majority stake in the stock city football club apart from her gambling site. The total net worth of Denise Coates till 2022 is approximately 4.5 billion approx.
In the UK there was a saying that you can not watch a football match without watching bet365.
Her Social Media Handles
5.  Cher Wang
Cher Wang, the role model for women technologists is also on this list. Cher is a very famous entrepreneur and philanthropist in the Taiwan region. Cher Wang is the co-founder and chairwoman of the famous mobile company HTC.
Cher has featured in the Forbes world billionaires list in 2010,2011 and 2012. In 1987 she co-founded VIA  Technologies, the manufacturer of motherboards, CPUs, and memory.
But Cher Wang wanted to build a hand help computer. That curiosity leads him to the birth of the high technology company (HTC).
Founded by Cher wang with the help of co-partner Peter Chou. Cher Wang is one of the most successful entrepreneurs in the world. She is also on the list of strongest women in the world by Forbes.
6. Wang Laichun
Wang Laichun chairs electronics manufacturer Luxshare Precision Industry that company makes electronics connectors and counts Apple as one of its customers. previously she was working at Foxconn but after working with the company for 10 years she quit.
In 2004 with the help of his brother Wan Laichun bought the company Luxshare. She was declared one of the world's youngest self-made female billionaires.
7. Sara Blakely
Sara Blakely is the youngest self-made billionaire and the founder of Spanx, a multi-million dollar company. Sara did not have that much money when she was starting Spanx.  She was going through lots of struggles and rejection before getting success in her work.
That's why she is a very famous young entrepreneur. In her initial days, she was selling fax machines door to door where she had to wear tight clothes.
To solve this problem she gets the idea of Spanx. When her product was promoted by celebrity Oprah Winfrey, Sara's fortune skyrocketed. If you ever get time to read her biography it will inspire you.
Her Social Media Handles
8. Sheryl Sandberg
Sheryl Sandberg the multi-million manager who has busted the myth of women not reaching up to top executive leadership positions in the technology sector. She is known for her role as Chief Operating Officer (COO) on Facebook.
In 2016 she got the 37th rank in Forbes as the most powerful woman and 14th rank on America's self-made women's list. She is also a board member of the Walt Disney group and a successful author.
The hand behind making social platforms into a money-making machine is Sheryl Sandberg. Sheryl holds the position of the Chief of Staff for the United States of the Treasury Lawrence Summers and vice president of global online sales.
back in 2012, she was listed in the top 100 most influential people in the world. The book Lean In by Sheryl Sandberg is so inspiring and self-helpful.
Her Social Media Handles
9. Beyoncé
Everyone knows the female icon Beyoncé. According to the celebrity net worth, Beyoncé and her husband Jay-Z built a $1.5 billion empire that extends beyond music.
And Beyonce's net worth is around 500 million dollars. In 2016 Beyoncé launched her clothing brand IVY with the partnership of Adidas.
But besides the recognition Beyoncé received from her music, much of her fortune comes from other sources including various brand deals and partnerships and her fragrance line.
Recently she also gave her voice to the movie' The Lion king'. the media estimated and a tweet confirmed Beyoncé charged 25 million dollars for the voice and movie soundtrack.
a working mom of three children, Beyoncé has built her brand by being a strong woman who is always ready to try new things.
Her Social Media Handles
10. Indra Nooyi
The famous Indian American entrepreneur and business executive and former chief executive officer Indra Nooyi was born on 28 Oct  1955 in Tamilnadu, India.
Indra Nooyi was breaking all the barriers and preparing to conquer the world at that time when Indian girls were taught only enough to get married.
She joined PepsiCo in 1994 and became CFO in 2001 and then the CEO in 2006. In 2008 Indra was selected as chairwoman of the India-America business council.
Indra was paid 650 times the average PepsiCo employee. She was the second-highest-paid female CEO and seventh highest-paid CEO in the world with a total salary of 28.6 million dollars.
The total net worth of Indra Nooyi is around 144 million dollars. Her achievements make her one of the most famous female entrepreneurs in the world.
Her Social Media Handles
11. Susan Wojcicki
Susan Wojcicki is the CEO of the world's most popular video-sharing platform Youtube. Previously Susan worked as a first marketing manager in youtube parent company Google inc.
Susan was also involved in the foundation of the giant search engine Google. Susan is considered the most powerful woman on the internet.
The total net worth of Susan Wojcicki is 350 million dollars and in 2018 she ranked 10th in fortune's most powerful woman in the world.
Her Social Media Handles
12. Debbie Fields
Debbie Fields is the founder of America's largest retailer of a fresh cookie company, Mrs. Fields Bakeries. She was 20 years old when she decided to turn her hobby into a multi-million dollar business. Now she is the spokesperson of Mrs. Fields Bakeries.
After establishing the business Debbie has managed to expand to more than 10 countries. Debbie's total net worth is 65 million dollars.
Debbi Field is also a best-selling author and America's most famous entrepreneur who earns a lot just with the help of her cooking skill and business idea.
Her Social Media Handles
13. Arianna Huffington
The face of The Huffington Post, Arianna Huffington is a Greek American author of 15 books. She is the co-founder of  Huffington Post, a syndicated columnist, an occasional actress, and a Businesswoman.
Arianna has a 50 million dollars total net worth even after selling the company to AOL for 315 million dollars in 2011.
Arianna Huffington is a living example of ' Failure isn't the opposite; it's part of Success'. the number of failures and rejections she went through helped her immensely in life.
Her Social Media Handles
14. Sofia Vergara
The famous Colombian and American actress and model, Sofia Vergara is also a successful female entrepreneur. Because of his successful modeling and acting career Vergara got so many endorsements and deals over the years.  For seven consecutive years, Sofia topped the Forbes list of most paid actresses
She was diagnosed with thyroid cancer in her 20s but after defeating cancer she returned to the industry again and played the iconic role of Gloria in the show 'Modern Family.
Sofia is one of the people who founded Latin World Entertainment, a talent-management, and entertainment-marketing firm. The total net worth of this famous Colombian actress is 37 million dollars.
Her Social Media Handles
15. Angela Merkel
the first female chancellor of Germany, Angela Merkel entered politics in 1989. She is also a former research scientist. technically she is an entrepreneur but she was named the world's most powerful woman with a total net worth of 11.5 million dollars.
Her influence in Germany and Europe is massive.  from 2005 to 2021 she served as chancellor of Germany.
Her Social Media Handles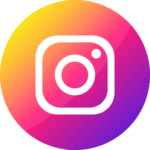 Conclusion of Most Successful Female Entrepreneurs in the World
In this article, you have read about The Top 15 Most Successful Female Entrepreneurs in World. The success story of these entrepreneurs is so inspiring and worth reading.
There are many more female entrepreneurs who are inspiring and motivating the world with their stories. But in this article, we almost cover every most famous and richest entrepreneur.