How to Increase Your YouTube Subscribers Organically in 2023? (15 Proven Tips & Best Ways)
Do you want to know how you can get more subscribers to your YouTube channel? Well, don't sweat anymore as here, we will inform you about the best ways to increase your YouTube subscribers organically in 2023. So, read on.
Getting more subscribers to your YouTube Channel is vital if you wish to make money on YouTube. For example, you won't be able to become a YouTube Partner and earn ad revenue before you have gathered at least 10,000 subscribers. Also, as your subscriber count rises, you get more benefits like awards, production aid, and so on. Therefore, you must gain more subscribers if you want to earn a handsome amount of money from your videos.
Effective tips to get more YouTube subscribers organically
 
While you might get attracted to buying subscribers, we suggest you not do it. There are multiple cons associated with buying subscribers in exchange for cash. Firstly, bot subscribers are not real people and thus, don't have any engagement with your content whatsoever. Secondly, you risk the survival of your channel itself as you might get banned forever because of YouTube's fake engagement policy. And lastly, you create a bad impression on your real audience and make them question your authenticity as a result of resorting to unfair means.
Hence, one thing is clear; buying YouTube subscribers is just not worth it. It might seem beneficial momentarily, but it won't help you become successful in the long run.
What can you do then? Well, if you opt for some proven real-world tactics, you would witness an organic boost in your YouTube subscriber count. However, there is no quick way to achieve that. You have to be determined and keep grinding to see positive results. So, without further ado, let us take a look at some of the best ways to increase your YouTube subscribers organically:
1.
Remind your viewers to subscribe 
Perhaps the easiest way to make sure the audience subscribes to your YouTube channel is to simply ask them to do so. Yes, sometimes all it takes for a viewer to subscribe to a channel is a little reminder. It might seem awkward at first. But remember that reminding your audience is one of the best ways to increase your YouTube subscribers organically. Thus, it's important not to be hesitant and add a sweet little reminder at the beginning or the end of your videos.
Here's a suggestion: don't start asking your viewers to subscribe to your channel right off the bat. Instead, upload a few great videos and show the world why your channel is worth subscribing to. Only after that, start adding the reminders.
2.
Upload long videos 
Another trick to boost your channel subscriptions is to make and upload longer videos. According to the largest-ever YouTube ranking factors study conducted by Backlinko, a fascinating fact came to light. By analyzing 11 potential factors to help a video rank better in YouTube's search engine, they found that longer videos get a better ranking in YouTube's search results.
However, you have to be careful. Videos that are too long tend to bore the audience. If your video is too long, your viewers are most likely to skip your video even before seeing it.
So, be smart regarding your video durations. Try to do things in a well-balanced way, and you're bound to succeed in your mission.
3.
Utilize your End Screen to promote your other videos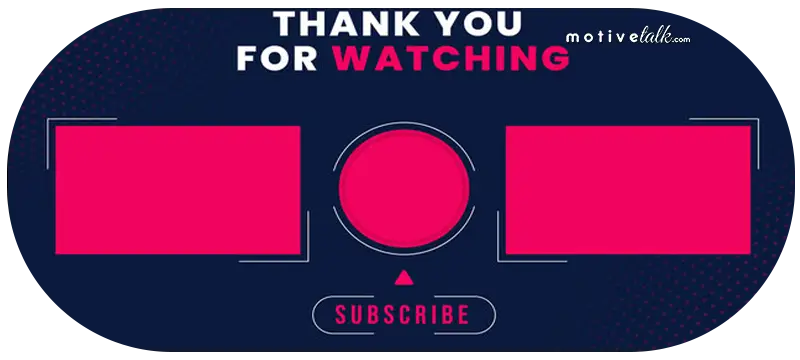 It is not hard to understand that the chances of your viewers subscribing to your YouTube channel by watching only one video are extremely slim. So, your goal should be to expose your audience to as many of your videos as possible so that they eventually subscribe.
Now the question is, how can you make people watch more of your videos? It's simple. Just promote your videos on your End Screen. The trick might look simple but can bring you a lot of subscribers.
Allot a few seconds at the end of your videos for your End Screen. After that, simply utilize YouTube's End Screen editor for adding a link to the related video.
4.
Try replying to every comment 
Here's another amazing trick: reply to every comment. Yes, replying to every comment is one of the easiest and best ways to increase your YouTube subscribers organically. According to YouTube's internal data, replying to comments and subscriber count boost are correlated.
As is perceptible, the majority of YouTubers only upload videos but never care to reply to any of the comments. Therefore, when you reply, you attract the attention of your viewers instantly. It would make your viewers feel more connected to you. So, we suggest you give replies to as many comments as possible and it is bound to make a positive impact on your subscriber count.
5.
Make topic-wise playlists 
If you want to boost your YouTube channel's watch time, making playlists can help. Think of it like web series of sorts. Videos of a playlist will autoplay. So it is a great way to make people watch more of your videos. So, give a suitable title to your playlist that represents a particular topic and add videos related to that topic in your playlist. Repeat the process with different topics and different videos.
As playlists make it easier for your audience to find what they are looking for, they are bound to be impressed. Moreover, if your viewers watch some of your videos one after another and enjoy them all, there is a big chance that they would become a subscriber.
6.
Run contests 
Running YouTube contests from time to time can prove to be fruitful in giving your channel a short-term engagement surge. This strategy can help you a lot if your subscriber growth has come to a halt. Pick a reward that your audience wants and announce the beginning of a contest where individuals newly subscribing to your channel get that reward. Trust us, such a small yet sweet gesture can go a long way.
7.
Keep in mind the latest YouTube trends 
If you want to flourish in the world of YouTube, you must stay up-to-date. You got to do some browsing and research to gain an in-depth understanding of the audience's behavior and hot topics. Creating content that would appeal to your viewers requires a good knowledge of the viral trends.
Make use of the YouTube Trending dashboard or Google Trends for YouTube to get real-time popularity data on YouTube. Also, you can utilize YouTube's Culture & Trends page. Capitalize on these trends and start making videos on these topics. This way, you would attract more viewers that might become your subscribers if your content succeeds in amusing them.
8.
Opt for cross-promotion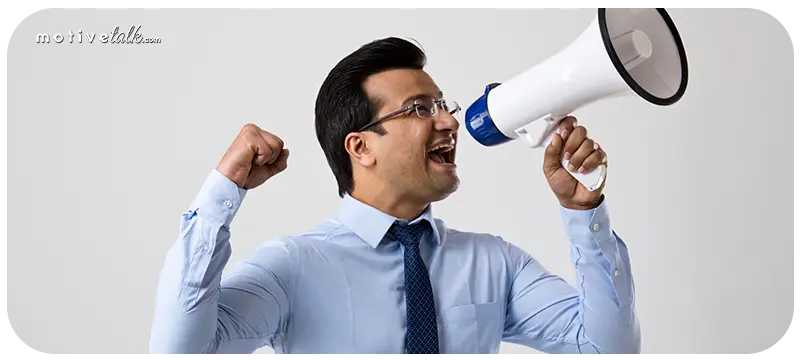 One of the best ways to increase your YouTube subscribers organically is to cross-promote your YouTube channel. Social media can help you a lot here. If you have a decent number of followers on Facebook, Twitter, Instagram, or other social media platforms, utilize them to promote your channel.
Simply hyperlink your YouTube channel link in your bio (because that's the first thing people see) and let it do its magic. Upload snippets of your videos on these platforms and inform your audience that they can watch the rest on your YouTube channel. Provide the video link in the caption if possible. This would give your videos more exposure and as a result, more people would visit your YouTube channel. And if everything goes right, they might even subscribe.
9.
Join forces with other YouTubers 
Just because someone makes videos on similar topics as you doesn't necessarily mean you have to compete with them. Instead, try to collaborate with them. Collaboration can be among the best ways to increase your YouTube subscribers organically and can mutually benefit both of you.
Find YouTubers who make videos within your niche and try to host them on your channel. As a display of mutual respect, they would most likely want to promote you on their channel too. Such a thing could help boost your reputation and provide you with additional exposure that is beneficial for gaining new subscribers to your channel.
10.
Have your channel icon do the talking 
Your channel icon is something that will appear everywhere on YouTube. Your channel icon is one of the first things people notice about your channel along with your channel name. Therefore, it is absolutely vital to use an amazing icon for your YouTube channel.
Having a bland icon with just your channel name on a single-colored background won't help. So, try opting for a high-res headshot or a version of your logo specifically created for YouTube. No matter what you do, always remember to make your icon as alluring as possible so that it can grow your viewers' interest in your channel straightaway.
11.
Create a channel tagline 
Having a unique tagline for your YouTube channel is necessary to boost your subscriber count. What most newbie YouTubers do wrong is that they don't care about the strategic positioning of their channels. It is a big mistake and should be rectified as soon as possible. Creating a simple yet catchy tagline goes a long way in positioning and branding your YouTube channel.
Think about the uniqueness your channel has. What is it? What makes your channel stand out in a crowd? Once you have figured it out, make a decent tagline out of it. And then, include the newly-created tagline on your channel art. Plus, include it in your channel trailer (we will talk about it next). Trust us, it has a great potential to shoot up your subscriber count remarkably.
12.
Create a channel trailer
In case you didn't know, channel trailers can effectively help YouTube channels get more subscribers. Thus, without hesitation, make your own channel trailer. Channel trailers are just like movie trailers. They provide a sneak peek into what is to come. That's why you have to make a good channel trailer to attract more viewers to your channel.
Start by saying your tagline and then show off your best contents as a highlight reel in the middle of the trailer. Try to include as many of such clips within a 20-30 second timeframe with the entire trailer being no longer than a minute or so. Keeping your trailer short and sweet is the key as according to YouTube themselves, shorter trailers lead to better conversion rates.
Remember that your trailer is an amazing opportunity to promote your finest works. So take advantage of this opportunity to the fullest.
13.
Heart comments 
This has to be among the simplest yet best ways to increase your YouTube subscribers organically. Utilizing Creator Hearts is a great way to highlight wonderful comments on your videos. Whenever you heart a comment, the individual who commented on your video will receive a notification and sometimes even a mail.
YouTube's own data says that viewers are three times more likely to come back to your channel by clicking on the notification after getting hearts on their comments. Thus, read the comments on your videos carefully and every time you come across a lovely comment, heart it. By doing so, you are bringing more people back to your channel and increasing the chance of gaining more subscribers.
14.
Make use of a Branding Watermark   
Lastly, adding a Branding Watermark can increase the number of your subscribers manifold. Such a watermark makes it easier for your audience to subscribe to your channel directly from the videos themselves. However, try to use a watermark that resembles a typical YouTube subscribe button rather than anything fancy. This would help you generate noticeably more subscribers than before.
15.
Brand your thumbnails
For your info, the thumbnail is the 1280×720 px image that serves as your YouTube video cover. Like a film poster that allures people to watch the movie, your video thumbnail can persuade people to click on your video.
Along with your video titles, your thumbnails can act as a great first impression. Consistent, professional-looking custom thumbnails are a fabulous way of branding your channel. They give new viewers a basic idea of who you are and what type of content you create.
To make an impact, it is necessary to brand your thumbnails. You can achieve so by using the same fonts, colors, and more. By doing this, you can help viewers tell when they are watching one of your videos right away. If you wish to get an idea of how your YouTube video thumbnails should be, check out the trending videos on the platform.
While you need to make your thumbnails as attention-grabbing as possible, it should never be deceptive. Misleading clickbait thumbnails can harm your authenticity. So, refrain from such practices.
Conclusion to Increase Your YouTube Subscribers Organically
As you can see, there are multiple tricks to improve your subscriber count. Here, we give you the best ways to increase your YouTube subscribers organically. Utilize these tips today, and you are bound to see positive results. All the best!