Top 16 Best Popular Social Media Apps In The Year of 2023
Our blog post topic is The Best and Popular Social Media Apps in 2023!
Social Media is nowadays entangled in our daily life. The journey of social media is commendable from just having fun, making friends, showing off pictures, and of course, gaining followers but now the function of social media is not limited to just this.
Nowadays what does not happen on social media from getting the news to playing games?
Social media has become a hub for marketing businesses. Everyone is on social media nowadays and so business holders need to make their strong presence on social media too to gain success.
This makes people aware of a particular brand. Social media is related to new age marketing.
From joining people from around the world to being the center of marketing and much more, social media is increasing its functionality day by day.
What makes social media so popular?
The common thing that our society craves nowadays is a connection and a craving to interact with people. This factor holds great importance in making social media so popular.
Brands also show customer appreciation through their social sites. Brands hold different activities to give recognition to their loyal followers and sometimes reward them too.
This makes people feel appreciated and the chances of attracting more people to their brand increase.
According to a study, a huge number of people visit marketing sites after watching some ads on social sites. There are a lot of social media apps and the top social media apps have billions of users.
Top Social Media Apps According To Popularity
To find out what are the most popular social media apps we have looked into the number of users of each app and made this list:-
16.
Quora
As one of the most popular social networking applications available today Quora presents a unique opportunity for users to engage in informative conversations whilst sharing valuable insights with others from different walks of life.
Boasting an impressive user base both its structure and versatility allow people from various industries to ask questions about virtually any topic imaginable- whether it be technical or personal in nature- with responses provided by seasoned professionals pre-vetted through admin approval.
Quora's distinctive approach towards establishing authority lies in its emphasis on quality rather than quantity -encouraging thoughtful comments based entirely upon first-hand experience.
Additionally, upvoting or downvoting answers results in prioritizing substantive contributions instead of mere hearsay – facilitating an efficient means of tapping into worthwhile discussions while keeping low-quality comments at bay.
The Quora community boasts a strong network of members who offer value through their expertise and keen insights. As such users are encouraged to follow both individuals and captivating topics in order to stay abreast of the latest news and updates – making it easy for them to establish meaningful connections within their respective fields.
15.
Reddit
This app founded by Steve Huffman and Alexis Ohanian is counted among the top social media apps.
If you want to get connected with like-minded people and want to participate in discussions this app is perfect for that purpose.
14.
Skype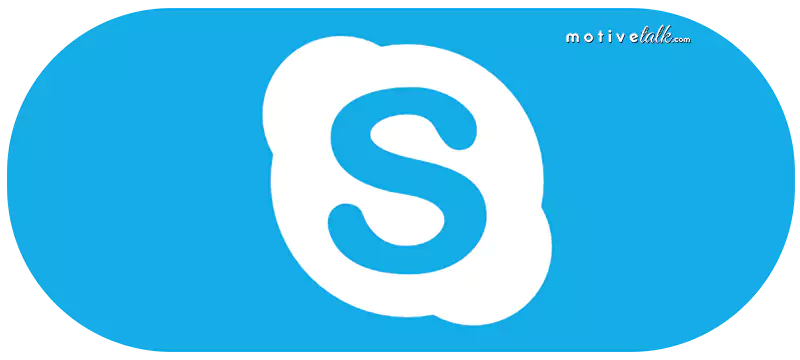 This app was founded in 2003 by Janus Friis and Niklas Zennström.
This app is owned by Microsoft and is gaining popularity for communication. People mainly use this app for connecting with people around the world through calls and video calls.
One can message people free of cost and even companies can do online business meetings using the conference feature. People spend a lot of their time on this app and have millions of people who installed this app.
13.
Pinterest
This app was founded in the year 2010 by Paul Sciarra Ben Silbermann and Evan Sharp.
This site is completely free to use and a popular social networking platform. To use it one has to get registered first then, they can collect different media content and save them on a page like a bulletin board.
These are done usually based on particular topics like cooking, crafting, art, music, etc. To conclude we can consider this app as a photo-sharing app that allows bookmarking things virtually.
Pinterest presence can even help in the development of a brand. A huge number of people visit Pinterest daily hence, no doubt it is one of the most popular social media apps.
12.

Snapchat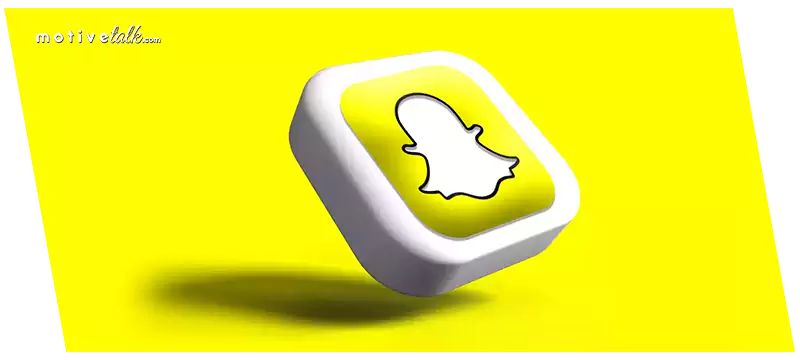 This app was founded by three great people in the year 2011 named Reggie Brown, Bobby Murphy, and Evan Spiegel.
This app is focused on exchanging photos and short videos. You can use this app to stay updated about happenings around the world through life stories and by exploring news.
What makes Snapchat most popular is its exciting filters. The wide range of fun filters is one of the reasons this app made it to the list of top social media apps.
One can share Snapchat stories that last for 24 hours on their profile. One can also make their videos cool by adding special effects. The one-to-one conversation is focused on by Snapchat.
11.
Telegram
Telegram has more than 500 million active users and it gained much more popularity after the PR disaster of WhatsApp. When WhatsApp introduced its new privacy policy many people shifted to Telegram as their instant messaging app.
And from that period Telegram started its journey to be one of the most popular social media apps. 
Telegram is very secure and very preferable for traders of cryptocurrency and enthusiasts of blockchain. Many people opted for Telegram leaving Messenger.
A study has even shown that a maximum number of people have started spending more time on Telegram compared to that Facebook's messaging app. This app has shown commendable improvement and went through a boost from March 2018.
10.
Twitter
This app was founded in the year 2006. Noah Glass, Biz Stone, and Jack Dorsey have introduced this social networking site.
Users of this app can interact via posting messages limited to 280 characters. These messages are popularly known as Tweets. One can get access to this app on their smartphone or their desktop.
Day by day this app is not staying limited to just being a site to exchange messages, this app has become a major source of gathering relevant news online.
If you are a business owner Twitter can be the app to promote your business through tweets. You can pair up your tweets with images, videos, or gifs to make them more interesting.
Day by day more accounts are getting registered to this app and rising this app in the list of top social media apps.
9.
Douyin
It has approximately a 60million active users and this app is similar to TikTok but for people in China. The app is simple and has the same parent company as Tiktok.
But, both are not completely the same as both are marketed differently. Douyin has gained a lot of popularity which brings the app to this list of popular social media apps.
If anyone visits China they can find how luxury brands use this platform to market their products.  A younger audience is mostly found in this app.
This app offers a better way to earn money through videos. The user monetization is concrete and this app has also merged with many popular Chinese e-commerce sites.
8.
Qzone
This app was founded in the year 2005 by Ma Huateng. Many of you might not have heard about this social media app because it is China-based. This platform is great and offers a lot of functions like one can enjoy music or write blogs and share photos too.
You can use this app the way you like, for example, as a diary. If the default look of your webpage is not going with your personality you can customize it too.
It is an open platform and one of the biggest ones too. The app is very much active which helped this app to bag a position among top social media apps. 
Being a Qzone user you can enjoy creating albums of up to 1000 and each album is capable of holding 10,000 photos. You can eliminate your boredom by playing fun games with your friends in this app.
7.
TikTok
This app has nearly 700 million active users around the world. This is a video-sharing platform too but a little different from YouTube.
From the day this app got introduced people are downloading this app rapidly. TikTok can make a person successful overnight. One day no one knows you and the next day you are on everyone's phone.
This app deserves to be counted among the top social media apps. The users of this app are mainly between the age group of 10 to 30.
This app lets a person act in audio or using their audio. From dance to cooking skills one can find a variety of videos in this app. The wide variety makes a person addicted to this app.
6.
WeChat
It has active users of over 1.2 billion. This app offers you several functions and bagged the position among the top social media apps. You can connect with people through texts or you can just give them a video call.
The functions are not over yet you can also process your digital payments through this app and if boredom hunts you, you can enjoy the fun video games it has to offer. An app offering so much is not unusual to be on top.
WeChat is extremely popular in China and what's interesting is how it has engaged with people from older age groups too.
It has been seen that more than half of their data is spent on WeChat by people above 60 years of age.
It is popular in America too among the age group 18 to 24.
5.
Instagram
Next in the list of top social media apps joins Instagram. It has more than a billion active users and is very popular for its photo-sharing function.
Instagram created a new marketing method by introducing influencers. Influencers are someone who had lots of followers which made their profile aspirational.
This gave a way to monetize fame. Instagram is mainly filled with users below 35 years of age. The engagement on Instagram is higher than on Facebook.
Now the additional functions like reels have taken this app to a different level. People around the world are making reels and the craze for it is increasing.
B2C marketing is very preferable on this platform. The exciting features of this app are the result of amazing engagement.
4.
Messenger
To increase the features of sending messages on Facebook people use Messenger. Not only exchanging messages one can also exchange videos, photos, and other files too.
There are fun features like sending emotes, stickers, and reacting to individual messages. The app was a hit after getting revamped in 2011.
From creating groups to personal interaction one can do anything and in the present day, one can also advertise on Messenger.
A study shows more than twenty billion texts are sent using Messenger. All these factors make this app to be count among the most popular social media apps. 
Messenger is great for B2C marketing. The features like the introduction of the chat box can advertise one's services and also solve common queries of customers.
Messenger is very popular in the US surpassing WhatsApp too.
3.
WhatsApp
This app was founded in the year 2009 by two retired employees from Yahoo! named Jan Koum and Brian Acton.
WhatsApp is independent and not related to other social media apps though it is owned by Facebook now.
All one has to do to get started is sign up using their mobile number. One can exchange texts and perform calls and video calls through WhatsApp and like Messenger, one can send images and videos too.
It is proven that more than 60 billion texts are sent using this app daily. Day by day more people are getting registered to WhatsApp and using it as their daily messaging app.
2.
YouTube
YouTube has made its place in the top social media apps by having just slightly fewer users than Facebook.
Accurate data on how many people use YouTube is not possible because this app can be used without registration.  So the actual popularity of this platform is unknown.
This platform was launched in the year 2005. At first, it was introduced as a platform for sharing videos related to dating, like women describing what they are looking for in their partner.
This idea could hardly achieve popularity so later it was changed into a platform to share videos of all kinds.
The platform had to cross many hurdles to become the world's largest video-sharing platform. YouTube has now made Chad Hurley, Jawed Karim, and Steven Chen millionaires.
Now YouTube has also become a substitute for TV too, maximum kids prefer watching cartoons on YouTube rather than on TV.
The maximum population watches YouTube at least once a day. Mainly YouTube attracts a younger audience but the older audience is increasing too.
1.
Facebook
Facebook has over 2 billion active users and stays on the top among popular social media apps.
Facebook gave a new idea of how the internet can be used and introduced a new way of interacting with people. Facebook took less than a year to reach a million subscribers and now it currently has 2.74 billion active users which keeps increasing daily.
Study shows new users keep joining Facebook every second.
Facebook is not the most visited website but the most popular among top social media apps. 
Facebook is most popular among people of the age group 12-34 years. The popularity of Facebook was given tough competition by Instagram.
According to studies, India has the most active Facebook users and the US stands second on this list.
Although Facebook is a source of wrong information agreed by many people, a large population uses it to gather news.
Conclusion Popular Social Media Apps
Social media apps are greatly involved in our daily lives and a great way for business owners to market their brands. One just has to pick the right app.
Luxury goods are not made to be promoted on Snapchat whereas Instagram can be a great place for that. After going through the number of users and the functionality of all the apps this list is made of all the top social media apps.
Topic Summary
Here Are A Quick List Of The 16 Popular Social Media Apps
Qzone 

 

Android 

 

iOS

Douyin 

 

Android 

 

iOS