The 16 Best Chrome Extensions in 2023 (Update: May 2023)
Are you looking for the Best Chrome Extensions?
Extensions are software programs small in size but capable of customizing your browsing experience. Chrome extensions can help you customize the behavior and functionality of your chrome in a lot of ways. For example:
Productivity tools to increase your productivity
Enrichment of contents on the web page
Fun games to keep you entertained
Accumulation of information
There are thousands of extensions available offering different features. Extensions are built using web technology like JavaScript, HTML, and CSS.
They work in a distinct, sandboxed execution atmosphere and interact with the Chrome browser. They let you modify your browser experience.
Now that we know about chrome extensions let's look at a few best chrome extensions.
Best Chrome Extensions Till The Date
The unavoidable truth is that maximum people's day revolves around computers and other digital devices nowadays.
Especially the use of computers keeps increasing and what increases with it is browser reliance.
Chrome extensions give us a chance to be more efficient and productive using them. Missing such an important opportunity is not an option do check out these best chrome extensions:
16. Eesel
This chrome extension is the best option for someone who uses many programs and wishes to organize papers more quickly.
The papers you need to work on are displayed in your new tab with the help of eesel's filtering of your browser history. You may filter by app, see recently viewed documents, or search by title or content.
There is no requirement to set up an account, provide unsettling rights, or link your various applications. It merely works when you install eesel.
How Can Eesel Help?
View current documents, filter by application, or perform a title or content search.
folders you don't have to keep up with.
For teams and projects, establish a shared source of truth.
Commands for performing tasks like generating new documents.
There is no setup
Free Chrome extension allows limitless app addition and link searches across all applications—the best option for someone who uses many programs and wishes to organize papers more quickly.
Eesel is an excellent solution for any organization that struggles to arrange and browse its papers across several apps.
15.
Clockify
This is an app that allows tracking of time. You can track your activity across the web and other apps with accuracy in just a click.
Each time you go to websites you don't have to open the Clockify app to get it started. You can just click on the extension and start the timer. Start your day in an organized way.
Clockify can help you to organize time entries as well as you can input descriptions. If you want to sort time entries based on projects or tasks you can do it too.
Start analyzing your day and also export the results in PDF format.
The main reason why you should give it a try is that it is free of cost and if you will like it you can later enjoy additional features by just paying a little amount.
The timer feature is useful for people struggling from maintaining a healthy routine.
Whether you are a workaholic who forgets to take a break or suffering from lethargy this app can help in both cases. Set work time and breaks in between to be more productive and healthy.
14.
Google Keep
Unorganized data can cause a lot of delays in your work and to solve this problem Google Keep is one of the best chrome extensions.
It will not only let you create a to-do list but also you can add pages and images and customize them by adding notes on them.
You can set your way towards an organized lifestyle with Google Keep. You will also get the benefit of setting location-based reminders.
13.
AdBlock
If you are indulged in work that requires you to do online research then you must have gone through a situation when you just got what you wanted but ads came in between and interrupted.
Ads can be very annoying between work so using Adblock you can terminate this problem. As you can get an idea from the name thus chrome extension runs in the background and keeps you uninterrupted by ads and other sponsored videos.
Whether Facebook, YouTube, or any other site you don't have to click on anything it will automatically block ads.
Adblock not only helps you to focus on your work but also keeps you safe from malware and negative pages. You can also customize it by replacing blocked pages with pictures of your choice.
12.
LastPass
In our daily life, we visit several websites and have several accounts keeping all the passwords in mind is nearly impossible.
To save us from situations like this nowadays almost everyone uses Google Accounts to save passwords but what if you forget the password of your Google.
To make sure you don't have to lose all your accounts in situations like this LastPass comes to the rescue.
LastPass not only keeps a record of your passwords across the web but also you can save your important data such as address and passport information etc.
It will even save you from third parties by notifying you if your data is at risk. If your passwords are weak it will help you to improve them and will also give you suggestions.
Stay safe and manage all your passwords using this single app.
11.
Tab Suspender
The bulk of tabs that keep getting collected at your chrome can occupy a lot of space and slows down the performance of your phone.
Suspending tabs can even result in better battery life for your device. Tab Suspender frees up the storage space by eliminating all inactive tabs.
No more slow working of your Chrome with this extension. When you will get back to any inactive tab it will be back on active status.
When working on a laptop this extension will be very helpful and will help you work longer as lesser batteries will be drained. You can focus on your work and this extension will take care of unnecessary tabs.
10.
Markup Hero
This is a screenshot and annotation tool that is made for the betterment of your chrome experience. This app lets you take a screenshot quickly of Chrome tabs or any application window etc.
You can capture your screen taking less time and you can add valuable annotations callouts. Also, you can share a personal link to your screenshot.
This app will help you to stay organized by storing your every markup safely in the cloud. You can search for your markups by title or you can arrange them in collections.
You are not restricted in part of editing too you can edit them any time. This tool can help you a lot in your work and is one of the best chrome extensions.
9.
Todobook
Opening social media is like a black hole, from just sharing memes to stalking your friends or cousins you will never know when you will stop.
We all face these problems it can eat up a lot of time and also cause distraction. Todobook is an app to save you from situations like this. Change your Facebook experience with Todobook.
This will completely transform your Facebook into a to-do list that will focus on your day-to-day work or weekly to-dos. No more useless scrolling and you can focus on the work you need to do.
You can also customize this app and can use it on any social media for example YouTube, Twitter, etc.
The time you wasted on social media will now be utilized. Overall, a must-try and one of the best chrome extensions to utilize your time.
8.
Win the Day
This app has a great name and that's not the only thing that makes it one of the best chrome extensions, it can help you win your day.
This chrome extension makes sure you don't forget about your goals and also helps you to achieve them. This extension will display your goals on your homepage.
From larger goals to sub-goals you can set any goal. Setting sub-goals will help you reach your main goal step by step like stepping on a ladder.
You can also try exploring new habits and add up to three habits. So that you don't get lost in a single habit you can set up a time for each. You can activate the Focus Mode to eliminate distractions.  The
7.
Vimium
This is a great chrome extension and it will help you to get the most out of your keyboard. You can navigate all your work online using your keyboard.
Whether 'J' or 'K' you can use any for scrolling down and up your chrome page by default. Shift+F is used for indicating you want to follow a link.
You can check all the links present on a page with just a click. Also, the letters you will be needed to type to open the links will be shown in a new tab.
For accessing google search, bookmarks, or history you just have to type 'O'. By downloading this app you can avoid all mouse works and focus only on the keyboard.
6.
Hypercontext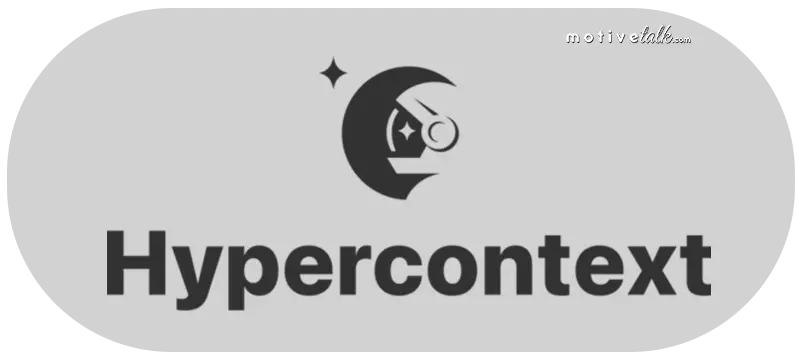 This is one of the best chrome extensions for business collaboration. It is a software solution that entrusts more than ten thousand managers and also their teams to perform highly by combining these three things-
Measures of engagement.
Weekly meetings.
Lastly, quarterly priorities.
Hypercontext can help you in several ways by letting you build agendas for collaboration meetings whether for cross-functional meetings or one-on-one teams.
You will also gain access to nearly a hundred conversation starters. To improve yourself you can also ask for feedback after each meeting.
You can manage all your agendas through this chrome extension. Nowadays we all deal with the problem of getting distracted by social media this app will also save you from that.
5.
Forest
This is a unique chrome extension and a unique combination of a mobile game and an app to boost productivity.
When you will use this extension this will help you boost your productivity but will also keep you entertained. As we can get an idea from the name it deals with trees, set a timer for particular tasks, and a tree gets planted. You can enjoy watching it grow.
After your task gets completed the grown-up tree will be added to a forest. The trees will be a representation of your completed tasks.
One of the best chrome extensions that promote productivity along with greenery.
4.
Grammarly
This is a great and one of the best chrome extensions for students. In this modern times everyone has either used it or at least heard about it.
This helps you to excel in your grammar skills. While you're typing something it looks after-
Spelling mistakes
Advanced suggestions
Looking after clarity in a sentence
Style adjustments
After setting up this app will start working the moment you will type. This app is very preferable for students and teachers even for people working in an office.
While sending professional emails this tool will come in handy and you can also look for plagiarism in your text using Grammarly.
Top 3  Best Chrome Extension are Below
3.
Noisli
We all have different songs for our different moods, a tune can do a lot more than just please your ears. A tune can make you happy while some can make you remember your heartbreak.
If a sound can do all these then why not use it to increase work productivity too? Noisli makes this possible and its unique approach makes it one of the best Chrome extensions.
You just have to know which sound inspires you the most, there is a wide range of sounds-
Noise of woods
Rainy Day
Cricket sounds
The chatter of a coffee shop etc.
This app is great in situations when background noise tends to distract you. You can just put your headphones on and enjoy the sounds you like.
To let you manage your time in a better way Noisli divides your work into blocks. You can also customize your chosen sound like how gently you want it to play and for what duration etc.
You can also set which sound will be played after a sound ends and make a playlist of your own.
2.
Infinity
This Chrome extension is a great choice for persons who have to juggle between web pages, documents as well as sheets regularly.
Infinity allows a person to create their Chrome tab and the tab will be fully customizable and you can add things of your choice starting from vibrant wallpapers to personalize icons in the tab.
You can also set reminders and make a to-do list. If you open a lot of sheets and docs regularly it gets difficult to distinguish between them.
For your ease, you can add them to your tab and allot different colors to different icons. You can choose between a wide range of HD wallpapers or set it in a way that each day a new wallpaper will automatically appear.
1.
StayFocused
As it can be understood from the name this Chrome extension helps you to focus on your work and is one of the best Chrome extensions for increasing your willpower.
If you have an important exam knocking at your door or there is a meeting where you have to give a presentation and you are unable to focus on it and constantly getting distracted by Facebook, YouTube, etc.
And your important time is getting wasted this is the perfect app for you.
This app will eliminate all online distractions and will restrict the amount of time spent on time-consuming sites.
All you have to do is select the app that's causing distraction and select a time like 20 minutes then this app will not allow you to use that app more than that time.
To eradicate temptation after running out of the timer you can't increase the time limit for some extra minutes.
Conclusion of Best Chrome Extensions in 2023
Choosing the perfect chrome extension from all these great chrome extensions can be tough. Each one offers something different but the best thing is you can take a step toward a more productive lifestyle free of cost.
No need to spend on gurus or any other paid routine-making apps just use the chrome extensions and you are all set for self-betterment.
When you will plan to start your next work make sure you try out these amazing tools and the results of how much time you will be able to save using these tools will surely shock you.
After checking out the wide variety of chrome extensions the above list is made having all the best chrome extensions.
Topic Summary
Here Are A Quick List Of The 15 Best Chrome Extensions in 2023