The 15 Best Free VPN for Android in 2023 (Free VPN Services)
Are you searching for the Best Free VPN for Android in 2023? Then there are the All Free VPN Services!
What is VPN?
The term VPN stands for Virtual Private Network. This allows the development of a safe network connection while a person is using public networks.
Your online identity gets concealed while using VPN. VPNs can also encrypt Internet traffic. All these make tracking activities and stealing data hard for third parties.
Benefits of using VPN:
If you want to protect your data from external access, using a VPN connection is the best way to do it. VPN can also disguise a person's data traffic. Hackers and Cyber criminals can unravel your data because anyone having network access can view unencrypted data. VPN eliminates this risk of your data being deciphered. 

Makes encryption secured- VPN hides your online activities even when you are using public networks.VPN servers virtually act like your proxy on the internet and can hide your location. This happens because the location of the data comes from a server in a different country so determining your actual location is not possible. Also, maximum VPN services do not even store details of your activity. Some VPN services store details but no need to worry because they don't hand over your information to any third party. So your information remains safe. 

Let's you enjoy regional content. Regional contents are not accessible from everywhere only people from chosen parts around the world can access them. Your location gets determined when the standard connection uses local servers. VPN lets users join servers of other parts of the country sitting at home. Joining different servers changes your location effectively. 

You can transfer data safely. Some works require accessing important files and for security, it's always good to use VPN. When one gets connected to VPN the risk of important data getting leaked lowers and also data becomes safe due to encryption methods.
Before Choosing a VPN You Should Look For These Features
No matter which VPN you want to choose, before choosing you should look for these features.
The main feature of a VPN is it should encrypt your IP Address. A VPN must conceal your IP address from any third parties and ISP. Using a VPN allows a person to exchange information without revealing it to anyone except the VPN provider.

A VPN Service must save you from leaving any trace of your activity such as search history and cookies. Preventing cookies is very essential as it might allow third parties to have access to personal data and information.

Last but not least should have two-factor authentication although it's not available in free VPN services. Passwords and OTP codes are used for a safety login.
List of the best Free VPN for Android in 2023 (Free VPN Services)
Looking for a free VPN service is not at all an easy job. One has to explore several laggy and poor-quality apps to find out one perfect free-to-use VPN service-providing app.
Paid Android VPN services will offer a person more features and safety compared to other free VPN services but after listing down the benefits and limitations one has to decide which one is perfect for their work.
Before choosing any Free VPN for Android one must know what compromises they have to make for the free VPN service whether in functionality or privacy.
Many Free VPN for Android providers will look appealing but once one will start comparing the benefits and drawbacks, the drawbacks will overshadow the benefits.
For browsing privately or for getting access to some sites usually, free VPNs are used for these casual purposes. Here's a list of some apps providing free android VPN services:
15.
CyberGhost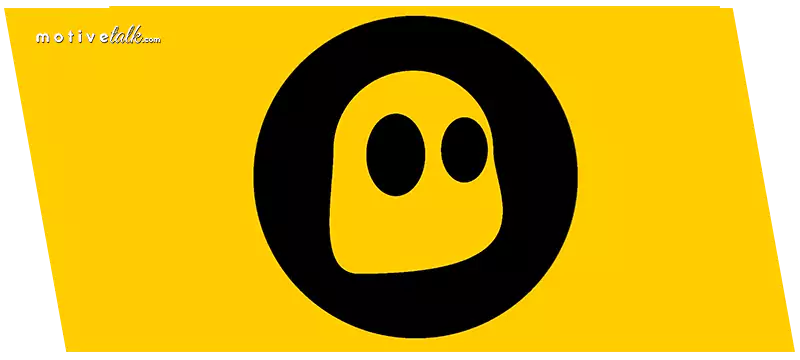 One popular VPN service that offers both privacy and accessibility is CyberGhost.CyberGhost is widely recognized as one of the best free VPN options available in the market. It provides users with a secure and encrypted connection, allowing them to browse anonymously and access geo-restricted content. With CyberGhost, you can enjoy peace of mind knowing that your online activities are protected from prying eyes.
One of the key advantages of CyberGhost is its user-friendly interface, making it easy for even beginners to navigate and set up. Additionally, it offers a wide range of server locations across the globe, ensuring fast and reliable connections wherever you may be. Furthermore, CyberGhost offers robust features such as automatic Wi-Fi protection, ad-blocking capabilities, and malware protection. These additional layers of security enhance your online experience by safeguarding against potential threats.
While CyberGhost does offer a free version with limited features, they also provide premium subscription plans that unlock additional benefits such as faster speeds and access to a larger network of servers. In conclusion, if you are looking for a reliable free VPN service that prioritizes both privacy and accessibility, CyberGhost is definitely worth considering. Its user-friendly interface, extensive server network, and added security features make it an excellent choice for individuals seeking to protect their online presence without compromising on performance or convenience.
14.
3X VPN
If you want to access the contents of a blocked site this app will come in handy for you. You don't need configuration to use this app.
If you want to change the server in a game to accelerate speed this app will be great for that purpose. It works really well with popular games like PUBG, Mobile Legends, etc.
Wherever you go you can stay entertained ad this VPN allows streaming of videos on Netflix, HBO, etc. This app will truly keep your identity hidden by changing your IP address.
This app keeps a record of your activities but doesn't reveal it to any third party. The well-designed UI makes this app easy to use.
This app also doesn't require your credit card details to start working. All these make this app stand out from Free VPN for Android.
13.
Windscribe
When you will open this app it will offer you 2GB a month and you don't have to give your info or you can enjoy 10GB by just providing your email address.
Users can pick from servers among 10 countries which include the UK, US, and Canada. The user interface is not smooth tho. To find everything can be s little tough.
This app will let you unblock maximum geo-restricted content. Also, your VPN will automatically get disconnected if you will connect to Wi-Fi.
Encrypts all your data which is very important to protect your activities from any third party.
The no-logging feature of this app is very strict. All these make this app a must-try among other free android VPN services. You can use this app on iPhone, iPad, Mac, or Windows PC. 
12.

Speedify
The next best suggestion if you are looking for a free mobile VPN is Speedify. Speedify is a great option for people interested in using a VPN on a phone. One of the biggest features of Speedify that attracts users the most is – Speedify makes the transition between cellular data and Wi-Fi very seamless.
In the case of other VPN services, if you are in the middle of some work and have to switch from Wi-Fi to cellular or vice versa, there will be a drop in connection and the VPN will restart.
Speedify lets you switch connections without wasting time.
If you want to boost the speed of your connection you can do that too because Speedify creates a connection between cellular data and Wi-Fi to give a boost to your connection speed. 
The speed of Speedify is good enough to stand out among several other free mobile VPN services.
But, with so many advantages comes to some cons of Speedify too. In the free plan, one can enjoy only 2GB of data per month. If anyone is looking for a basic VPN service they can go for this one. Also, Speedify requires some personal information to start working. 
11.
SurfShark
The next best suggestion if you are looking for a free mobile VPN is SurfShark. It is one of the top-rated VPN providers at the play store. If you are looking for a budget-friendly VPN app, you must give SurfShark a try. The multi-year plan of SurfShark is very reasonable and one will get the option of unlimited continuous connections.
Popular streaming sites like Netflix, Amazon Prime, and BBC iPlayer are supported by this app. One can use this app free of cost for two months than to enjoy its features you need to get a paid plan. Being budget-friendly doesn't stop this app from offering crucial features like split tunneling.
The connection speed offered by SurfShark is also stable and one can completely spoof their location by using a fake GPS tool. SurfShark also allows unlimited devices to use their plan. Just by getting a single subscription, you can protect every device using the Internet connection around you.
10.

ProtonVPN
This is a great choice if you are looking for a free mobile VPN. Although this is not the best among all free mobile VPN service providers it is definitely a great choice among the available free mobile VPN services. If you want to surf the web to keep your identity hidden and want to access sites that are blocked in your country you can use ProtonVPN.
ProtonVPN is an app made for Android users. You can trust this app because a high-speed Swiss VPN server is used by this app to keep your privacy protected. 
Proton VPN offers a wide range of servers to choose from among servers from more than 31 countries.
One can get around 436 servers in Proton VPN. It uses ciphers along with Perfect Forward Secrecy (PFS) which looks after the encryption in a better way. One can use this app free of cost and has access to unlimited data use. The free trial lasts for a week and one can also unblock content from popular streaming sites like Netflix using this free mobile VPN. The speed of Proton VPN is also quite good.
9.

IPVanish VPN
The next best suggestion if you are looking for a free mobile VPN is IP Vanish. This is a U.S based free mobile VPN service provider and as the name suggests it specializes atvIP addresses. One can get over 40 thousand IP addresses in IP Vanish. Having such a wide range of IP address options makes it impossible for someone to intervene with your anonymity. A person can use a different IP address each time they enter the web. By paying just  $10.99 a month which is pretty reasonable one can enjoy this VPN.
A limitless number of continuous connections of the device is supported by IP Vanish. Be it YouTube or Instagram this VPN is compatible with all social sites. But if you are someone who wants to unblock content on popular streaming sites, you can not do that as it doesn't support popular streaming sites like Hulu and Disney+.
Also, the number of servers provided by this free mobile VPN is less compared to other VPN service providers. Like Windscribe, IP Vanish also falls under the Five Eyes jurisdiction as it is U.S based. 
8.

Hide.me
The next best suggestion if you are looking for a free mobile VPN is Hide. me. This app has progressed really fast. Hide. I have a lot of fully featured experiences to offer its users. One can shift servers with ease and having a noticeable 'Enable' button makes it easier for people to operate the app.
The easy-to-use interface it has to offer makes it get a place among the favorites. Hide. I rank among the top VPN providers in case of speed. People have found lags in the app when trying to get connected and the killer switch could have been better but overall this app doesn't disappoint the users.
Ten devices can be connected with this app and the content from popular streaming sites can also be unblocked. Another negative point is that recently this app has not gone through any security audit
7.
Panda VPN Lite
If you want a Free VPN for Android with no data limit this can be the app for you. It is fast and secure.
This app respects your privacy so won't ask for username, email address or any kind of payment information.
From the beginning till the end this app will not collect your logs not even the start and end time of your VPN connection.
This app is very privacy- friendly avoids saving browsing history or downloaded files.
256-bit ECC encryption is used by PandaVPN to make sure no one tracks you and your privacy is maintained. 
You can successfully get away with geo-blocking while using this VPN. Just in a click, you will be connected to the most suitable server for you so it is user-friendly.
Finds out the suitable protocol for you to give you great speed.
6.
Tomato VPN
This is a completely free-to-use VPN service and offers connection stability. This app successfully hides your IP address by changing it.
While using this app you won't need any additional incognito browser because it has an incognito browsing facility.
We all use Wi-Fi and many VPN don't protect you in public networks but this one will shield you from possible Wi-Fi risks.  You can access global content using this app.
You can access content from anywhere. Has a wide range of servers from more than 60 locations.
You can enjoy your favorite games and videos too. There is no risk of DNS leakage and no logs of your activities are saved in this app.
This app lets you choose the app you want to use VPN so no other app will use it unnecessarily. Altogether it deserves a try among other free VPN services.
5.
ExpressVPN
One of the best picks among all free mobile VPNs is ExpressVPN. If you are looking for an all-rounder free mobile VPN this can be the one for you. Express VPN comes on top in terms of overall performance. The app is available for both Android and iOS users and the installation process is simple too. You can protect your device by just getting a simple app like Expressvpn.
A lot of functions are offered by this app like split tunneling and location picker etc. One can switch servers without interrupting the connection and the app is pretty user-friendly too. The speed offered by the app is good too. ExpressVPN can support up to five devices and is one of the top-rated VPN apps in Playstore. When you will get an annual plan you will get a free period of three months. The customer support is great and also one can unblock content at popular
4.
Nord VPN
The next best suggestion if you are looking for a free mobile VPN is NordVPN. NordVPN is a popular choice in the field of VPN services. One can connect six times continuously while using this free mobile VPN. If you compare the number of continuous connections offered by this app with other competitors you will find that others offer five or even fewer.
If you want to use a VPN on the Tor browser you can do it too using this app. Nord offers a great number of IP addresses.
Torrenting with Nord is restricted in fourteen countries.
Nord has more than five thousand servers. Few iOS users have faced issues with the kill switch but Nord is improving day by day. It didn't have great speed in the beginning but now it is counted among the fastest VPN service providers. Nordvpn is reliable and rich in features.
3.
Secure VPN
This VPN app provides great speed and you don't have to go through any configuration to use this app. You can access content while staying anonymous.
This app makes sure your internet connection is encrypted so that no third party can track your online activity. Saves you in situations where you have to use public Wi-Fi too.
The servers present in this app keep expanding and include America, Asia, etc. If you are not satisfied with any service you can easily change it by clicking on s flag icon present in the app.
There is no limitation you can change the server as many times as you wish. The app has high-speed bandwidth and works well with all data carriers from 3G to Wi-Fi.
The app size is also pretty less it is a minimalistic app among apps providing Free VPN for Android. You can also choose apps that you want to use VPN.
2.
Turbo VPN
This app is free to use and has stable servers to make you have a great experience. The connection speed is also comparatively fast and by using this app you can enjoy access to your favorite sites, you can do this without revealing your identity too.
This is a great VPN app for Android among other free VPN services. You can enjoy the free service and servers anytime you want.
If you want to gain access to any site, this app is great as it offers stability and great speed.  This app makes sure that you stay anonymous while you are using a Wi-Fi hotspot or any other network condition.
Browse without worrying as everything is secured and you won't be tracked. This app secures a Wi-Fi hotspot using Military-grade AES 128-bit encryption.
Your sensitive data will be guarded.
The most advantageous feature is this app allows streaming videos so you can enjoy Netflix or Any live sport without buffering.
Having all these features doesn't make it less user-friendly this app can work great with all mobile data carriers.
1.
Thunder VPN
This app provides fast speed and a Free VPN for Android and to experience it the user won't even need any configuration.
To access the Internet in a secure way you just have to do a click. Servers can be changed according to your wish and most servers are free to use.
The servers present in this app include America, Asia, and Europe, and currently working on increasing the server range.
This app will kill your data well encrypted to save you from third-party tracking. Your safety comes at risk while using public Wi-Fi but with this VPN you will be safe. Surf through the net anonymously. 
Conclusion for Free VPN for Android
The number of VPN users is increasing day by day. A VPN connection will create a secure connection between you and your internet.
A VPN is well-encrypted so you don't have to worry about your data traffic. While using VPN you become safe from external attacks as your location becomes invisible to everyone and the well-encrypted data tunnel only lets the user have access to data.
Enjoy content from all around the world using VPN.
FAQ
Q1: When should I use free VPN services?
Ans 1: VPNs should be used everything you use the Internet but especially during playing games to change servers and enjoy better speed.
While using public networks for safe browsing, sharing files, and when you want to access any regional content.
Q2: What happens if we surf the net without VPN?
Ans 2: When a site gets accessed without a VPN the website records your IP address to identify you in the future. An IP address is provided to you by your Internet Service Provider (ISP), so all your activities get visible to your ISP. While using a VPN your IP address gets changed so only you get access to your activities.
Q3: What is proxying?
Ans 3: A VPN service offers proxying which means your IP address and location gets hidden and the location and IP address of the VPN server will be visible to other websites.
Our Summary
Here Are A Quick List Of The Best Free VPN for Android in 2023 (Free VPN Services)
Thunder VPN
Turbo VPN
Secure VPN
Nord VPN
ExpressVPN
Tomato VPN
Panda VPN Lite
Hide. me
IPVanish VPN
ProtonVPN
SurfShark
Speedify
Windscribe
3X VPN
CyberGhost