How to Use VPN for Watching Netflix in 2023 (Very Useful)
Do you want to know how to use VPN for watching Netflix? In this piece, we will give you a detailed idea about that.
In recent years, Netflix has become increasingly popular as a streaming platform because of its awesome collection of shows, series, and movies.
However, there is a little catch. Netflix offers a different selection of content for each region. It is due to the fact that there are different regional content agreements in place.
So typically, you can't access any region library other than yours. To bypass these restrictions, the first thing that users would like to do is to utilize a VPN.
However, Netflix is aware of it and doesn't want to allow you to do so. Therefore, it has taken some preventive measures to stop people from browsing different region libraries by implementing a Netflix VPN ban.
Now the question is, can we use a VPN for watching Netflix? Well, yes, there are still some VPNs that can bypass this block. Here, we will discuss those VPNs.
What are the criteria for being the best Netflix VPN? 

Before we jump right into the list of the best VPNs to use to watch Netflix currently, let us talk about a few important things. When you are looking for a way to use a VPN for watching Netflix, you got to keep one thing in mind.
The VPN you are thinking about giving a try must have two vital qualities: first, it has to possess amazing connection speeds, and second, it has to have the capability to unblock foreign Netflix libraries.
Apart from these foremost two, your chosen VPN should have another important quality, that is, providing remarkable privacy.
It won't be a good idea to sacrifice something that VPN was originally meant for.
Once you have found a VPN worth signing up to, simply pick the server of the country whose region library you want to access.
This will allow you to watch the exclusive content of that certain region. The process is the same regardless of whether you are someone who loves watching world cinema and shows or someone living in abroad trying to watch content from your home country.
No matter what your purpose is, having a VPN that Netflix can't stop with its VPN ban is crucial.
Can you get banned permanently from Netflix if you use a VPN for watching Netflix?
This is a question that has been bugging many Netflix users for years. They are afraid that if they keep using VPN to access Netflix's exclusive regional content, they will face dire consequences. They fear that Netflix might ban them permanently.
Well, although using a VPN goes against the Netflix service agreement, it seems that Netflix is not that keen to penalize any perpetrator. Nonetheless, things might not stay this laidback in the future. But for now, there are legal consequences involved in watching Netflix with a VPN.
Neither does Netflix bans anybody permanently from the platform for doing so.
In fact, we have never heard a single person complain about getting warnings or anything like that for using a VPN even though they have been doing that for years.
In case you get some random email threatening to ban your Netflix account, it is most likely a scammer trying to deceive you and nothing else.
Thus, you can use a VPN for watching Netflix without such worries. 
Best VPN services to use to get past the Netflix VPN detection system

It is a well-known fact that Netflix's VPN detection ability is so great that it can detect most of the VPN services out there precisely.
So, if you really want to beat the ban, you have to use a VPN that Netflix can't detect. If it can, it will immediately show the steaming error code m7111-1331-5059, and you will face a temporary block from the Netflix servers.
However, Netflix isn't the only streaming platform that has such a VPN ban in place. Other platforms like Amazon Prime Video also do.
Truth be told, there are only a handful of VPN services capable of being undetectable to Netflix's VPN detection. Below, we will provide you with the names of some of these VPNs:
First, we have ExpressVPN. Because of its super-fast speed and amazing ability to bypass Netflix blocks. It is perhaps the fastest VPN to use for watching Netflix.
 Users can now utilize the Lightway Protocol, which is known for being 2x faster than OperaVPN. Plus, it offers over 3,000 servers to choose from.
While this number is not as many as some other VPNs available in the market, it is unparalleled when it comes to geographical server speed.
No other VPN out there possesses this many servers capable of bypassing the platform's geo-blocks while simultaneously maintaining such terrific speeds.
Also, it supports almost all major streaming platforms.
Luckily, it comes with a 30-day money-back guarantee. So, you don't have to worry about losing your hard-earned cash if you are not satisfied with the product.
The only true issue regarding ExpressVPN is its price. It costs 12.95 USD/month. But going for long-term plans can reduce the cost manifold.
Hence, it is a bit on the costlier side. Nonetheless, if you can afford it, go for it. It won't disappoint you.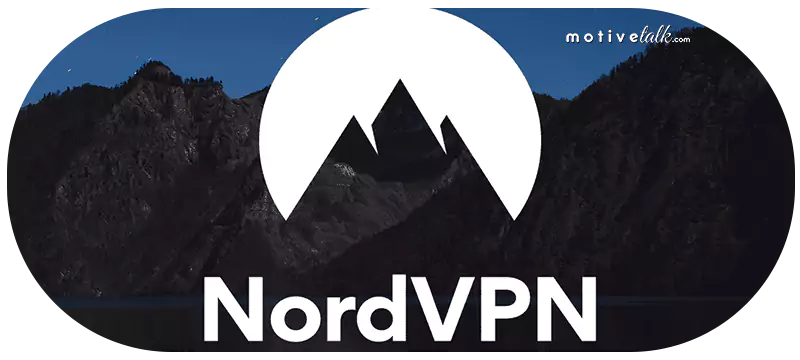 Next, we have NordVPN. The NordLynx protocol used by NordVPN is amazingly fast. Also, the number of servers it provides is over 5,200 servers which is a lot more than ExpressVPN.
However, the speeds are not that consistent. So that's a big con. This doesn't mean at all that NordVPN is not reliable. It is very reliable when trying to beat the Netflix ban.
Also, its price is pretty reasonable at 11.99 USD/month with the chance to save more on long-term plans. It can work fine on pretty much all major streaming devices like Apple TV, Amazon Fire TV Stick, etc.
Also, like ExpressVPN, NordVPN offers a 30-day money-back guarantee. So, if you have no problem affording it, there's no harm in trying out NordVPN.
Another decent yet budget-friendly VPN service to use is Surfshark. While it is relatively newer, it has secured its place beside the veteran reliable VPNs available in the market.
All of Surfshark's servers can access Netflix without any issues. Most of these servers will take users to Netflix US but there are some local versions for a few countries, such as Canada, Japan, etc.
Plus, it provides robust security and privacy credentials (keeps no logs) and supports multiple devices. Besides that, Surfshark offers decent speeds enough to stream movies and shows in HD buffer-free and without compromising quality.
However, there are two downsides as well. Firstly, it sometimes suffers from slow server issues and secondly, users have to purchase Surfshark One – a suite of numerous cybersecurity tools – at an extra cost to access some of the features.
Surfshark costs 12.95 USD/month. Nonetheless, you would get more discounts when you opt for long-term plans with the 2-year plan costing only 2.49 USD/month.
This makes Surfshark one of the most affordable VPNs out there. And, guess what's more? Just like ExpressVPN and NordVPN, Surfshark also comes with a 30-day money-back guarantee. So, you could consider giving it a try.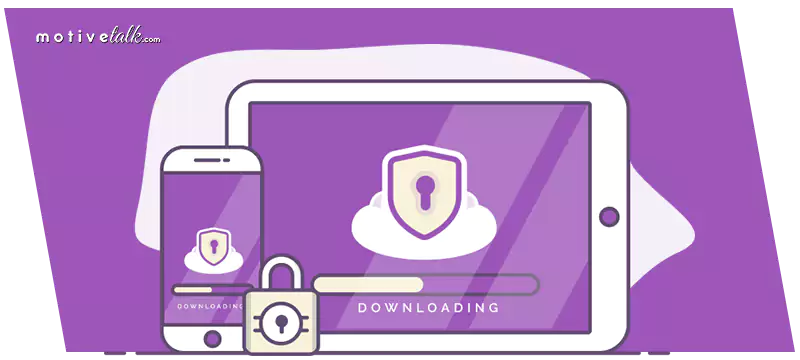 The best thing about PrivateVPN is that it works with Netflix in more countries (20 countries) when compared to other VPNs. This is a great feat in itself considering its limited number of servers.
As far as the speeds are concerned, PrivateVPN performs well enough. That means you can stream your favorite movies and series on Netflix in HD or even 4K.
Also, the zero logs policy of the VPN makes it trustworthy when it comes to privacy. The connection speeds are great. While the small number of servers is a disadvantage, the consistency and the affordable pricing (9.99 USD/month with the 3-year plan costing only 2 USD/month) makes up for it.
Another disadvantage is that the live chat feature is not available 24/7. So you might have to wait for some time before you could contact customer care and get your issues solved.
And, like the above three VPNs in our list, PrivateVPN also comes with a 30-day money-back guarantee. Thus, it has rightfully earned its place among the finest VPN services to beat the Netflix ban.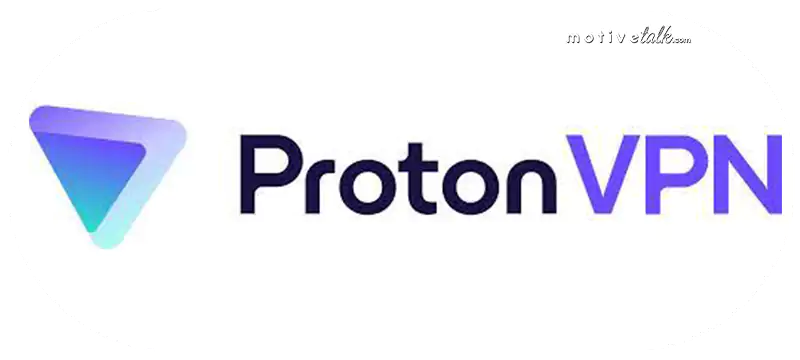 While earlier, Proton VPN was not that effective in bypassing Netflix blocks, it has improved manifold in recent years.
Today, it can outperform many VPNs that used to be the top guns back then. Proton VPN has successfully fought and won against Netflix's notorious preventive measures.
Users can unblock many locations and get top-notch connection speeds with over 1,600 servers in 63 countries. Plus, they get great security and privacy too.
While you can always use the free version of the VPN, it can't unblock Netflix. So, it's an annoying drawback.
Therefore, you got to purchase the paid version which costs 9.99 USD/month. Users can reduce this monthly cost to only 4.99 USD by opting for the 2-year plan.
This VPN could be your perfect choice if you want to get something cheap yet stellar. The 30-day money-back guarantee is just a bonus that would help you get over the fear of investing in something that's not satisfying.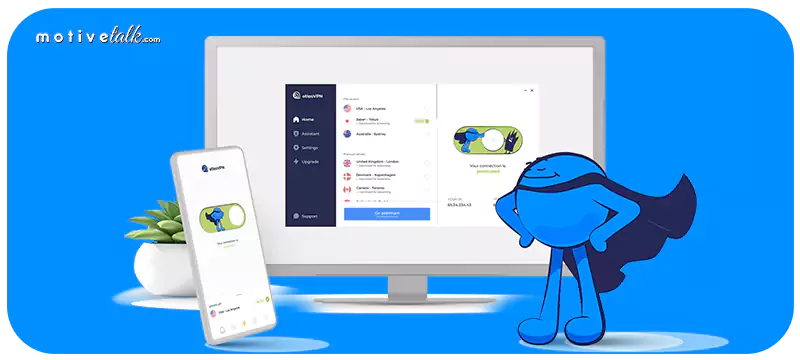 If you wish to use a VPN for watching Netflix, AtlasVPN could be another good choice. Although it is a newer addition to the world of VPNs, it is still a beast.
Its superfast WireGuard connections are perfect for streaming HD movies and shows. AtlasVPN is capable of accessing numerous Netflix libraries like Netflix US and more.
Also, the VPN offers high-speed servers in over 40 countries with an amazing zero logs policy and robust security features.
Apart from these, AtlasVPN is also very pocket-friendly. While the 1-month plan costs 10.99 USD, it could go down as the duration increases. Nonetheless, it doesn't provide any Linux or router support and the server network is comparatively smaller than other similar services. So, this could be an issue for some.
If you are unsure whether AtlasVPN can become your ideal Netflix ban conqueror, don't worry. You would get a full refund if you are not satisfied with the product if you cancel it within 30 days.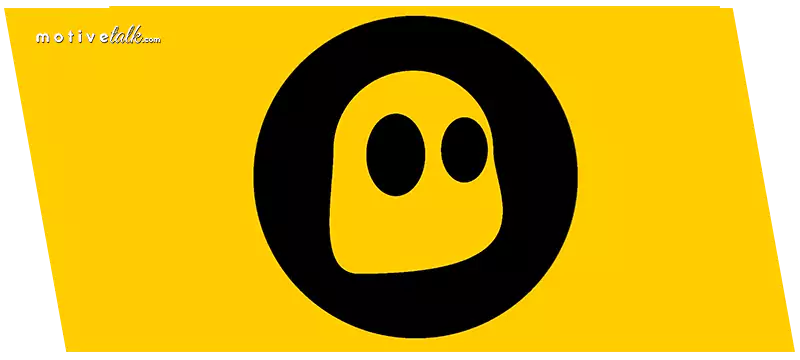 CyberGhost is definitely worth a try if you are eager to use a VPN for watching Netflix. 
The app makes everything easier by listing dedicated streaming servers based on what they access in its streaming video section. This is way different than many other similar services that just mention the physical location of the servers.
You will see Netflix atop the list and clicking on it will activate the VPN connection as well as launch Netflix for you.
Its servers are specifically optimized for Netflix streaming. Hence, they can effortlessly bypass any blocks that Netflix might throw your way.
Plus, there is the convenience of giving feedback on whether a server is working fine or not by simply clicking on the thumbs up or the thumbs down button.
The connection is fast and offers pretty decent security. Plus, CyberGhost's no logs policy makes it a good choice if you're worried about maintaining privacy.
The servers are consistent as well. The app has an easy-to-navigate interface that novice users would find very useful.
However, just like any other VPN, CyberGhost has its fair share of cons. Firstly, it won't work in China. Thus, if you're a Chinese citizen, you would not be able to use this VPN service.
And secondly, it does not possess sufficient functionality to satisfy power users.
Nonetheless, CyberGhost has an unbelievably reasonable price if you opt for a long-term subscription.
So, while the monthly package costs 12.99 USD, you can reduce it to just 2.29/month if you purchase the 3-year plan. And, unlike the other VPNs in this list that provide 30-day money-back guarantees, CyberGhost has a 45-day money-back guarantee. Fascinating, right?
Conclusion to use a VPN for watching Netflix

Now that you know how to use a VPN for watching Netflix, don't wait any longer. Refer to our list, choose the one that best suits your preferences, and you too would get the freedom to watch any show or movie your heart desires. Happy Netflixing!