Top 10 Best Internet Explorer Alternatives in 2023
Do you know, what are the best Internet Explorer Alternatives of 2022? If not, read our latest and updated blog post.
What is Internet Explorer?
This is a World Wide Web browser that comes wrapped with the Microsoft Windows operating system. In favor of Microsoft's new New Edge Browser, this browser was condemned in Windows 10. Although Internet Explorer is not a default browser anymore it still holds a part of the operating system.
During a study in 2016, it was found that Internet Explorer bagged the second position among the most widely used web browsers.
Internet Explorer was popular since 1998 but later in 2012, Chrome took a lead in the competition. There are several other competitors too like Mozilla Firefox.
The interface of Internet Explorer was composed of a menu bar, status bar, address bar, and favorites bar. One can easily enable or disable the bars individually. As you will find on other Windows applications Internet Explorer offers options like Save As and Save. Internet Explorer has a very simple Edit menu offering options like Copy, Paste, Cut, etc.
If you want to avoid pop-ups and someone tracking your location then you can do it just by going to the Tools menu.
The dialog box present on the home page allows users to customize the browser's appearance and erase browser history. One can even change the Security settings using the dialog box.
Top Internet Explorer Alternatives in 2023
As we have lost one of the oldest browsers i.e Internet Explorer, people are looking for Internet Explorer alternatives to continue browsing. Though people had made a lot of jokes and complained about how slow the downloading speed of this browser is, the end of Internet Explorer feels like the end of an era.
Internet Explorer could not keep itself updated which made people look for Internet Explorer alternatives. To make your search easier we have made a list compiling all the best Internet Explorer alternatives. 
10.
Comodo IceDragon
If you are looking for a highly secure browser emphasizing user protection while browsing the internet then Comodo IceDragons is your best bet! Built on the Mozilla Firefox foundation, it can be seen as an alternative choice compared to Internet Explorer (which no longer receives any active support from Microsoft).
Comodo IceDragons's standout feature is its attention to providing users with great online protection. It includes SiteInspector malware scanning functionality along with offering secure DNS service alongside integrated social media buttons, enabling you to share content quickly.
Additionally, this browser comes equipped with other safety features like Comodo Secure DNS ensuring a safe environment for browsing activities by allowing virtualized environments.
However, relying too much on Firefox's codebase structure implies inheriting its limitations.
Since it's neither as popular or frequently updated as other leading browsers in the market, it may not be fully compatible with every website out there. Thus before adopting Comodo IceDragon into your routine browsing activities please consider the following factors: security, privacy, performance, and availability of extensions or add-ons that you might need.
9.
SRWare Iron
The last app on the list of top Internet Explorer alternatives is SRWare Iron. This is a cross-platform browser. This browser is secured and minimalistic so one can use this browser without giving much effort. The browser has a clean visual appeal and keeps your data secured. This browser also eliminates alternate error pages.
While using this browser you can block instant suggestions from Google. You can also block ads and pop-ups to stop unwanted interruptions.
8.
Flock
The next app in the list of Internet Explorer alternatives is Flock.
Flock aims to be an amazing social web browser. Flock allows you to keep your contacts up-to-date with Facebook and other media sites. There is a menu photo uploader that will let you upload photos and edit them on social sites.
Flock is a lot different, it allows its users to see what other people are doing and you can also share what you are consuming on the web. This browser is developed by the Firefox browser itself and according to studies, this is one of the best social web browsers.
Flock supports media, feed, e-mail, and blogging. All these don't make the browser compromise its security. One can update their Facebook status to avoid opening the website.
7.
Vivaldi
The next app in the list of best Internet Explorer alternatives is Vivaldi. If you want greater opportunities for personalization this app will be great among other Internet Explorer alternatives.
Vivaldi will offer you flexibility and speed. This website is a combination of Google Chrome and Opera. Vivaldi will offer you better browsing and speedier navigation. You can get control in this browser by using quick commands.
Are you getting ideas? But unable to keep a tab on them just note them down because this browser lets you note texts, and screenshots and even you can attach files.
6.
Focos
The next app in the list of Internet Explorer alternatives is Focos. This is a lesser-known app but offers different and useful features which will not be offered by other browsers. The unique features provided by this app made this app one of the best Internet Explorer alternatives. You can keep everything in a place from applications to business communications. While working you can stay focused and avoid web distractions.
This is a great browser for teamwork as it allows monitoring of productivity. You can stay connected to all your email accounts and avoid continuous logging in and out. So one can utilize their time as much as possible by multi-tasking and also eliminating distractions.
We always want a better battery life for our devices so, Brave tries to minimize its effects on the battery life of your device. Also, it is observed that compared to Chrome Brave takes up less memory.
5.
Brave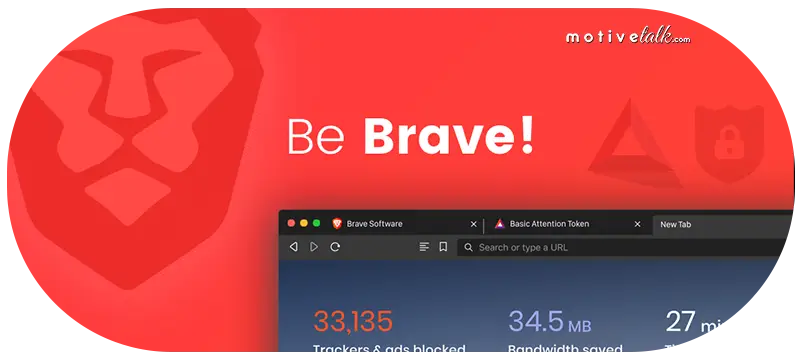 This is the first app on the list of Internet Explorer alternatives and this is a great open-source browser that is established on Chromium. What Google lacks you will find in this browser i.e great user privacy and mainly focus on performance.
Brave might not be as popular as the other Internet Explorer alternatives mentioned earlier but is gaining popularity day by day.
Browsing activity is a very private thing for almost all of us and we would love to have a browser that will not interfere with our browsing activities by collecting them, Brave will offer you a great privacy policy and will also make sure your activity is not getting tracked.
4.
Opera
The next app on the list of Internet Explorer alternatives is Opera. Among other Internet Explorer alternatives, Opera is already known by a lot of people. Opera can help you stay away from advertisements, you can focus on work without getting interrupted by ads. Advertisements can slow down your web pages and the advertisements sometimes redirect users to other pages which will result in a loss of time. Our data is very precious and we don't want to waste it on useless video ads.
This is the only browser you will come across that will provide you with a built-in ad blocker.
We are well aware of data saver mode on Google but the lesser-known fact is Opera Mini has it a lot before Google. Both use the same technology which compresses as well as converts web pages into a format that consumes less data and opens faster too. You can also keep a tab on how much data you are saving, it is shown on a red banner.
The Best 3 Internet Explorer Alternatives are Below
3.
Safari
The next app on the list is Internet Explorer alternatives. If you are an Apple user you are probably familiar with this app because for Apple devices this is the exclusive and default browser. For iOS, iPad, and macOS, this browser offers excellent integration. This browser comes packed up with a lot of features and can beat Chrome in terms of power efficiency.
The design of Safari is a lot cleaner and very simple so one can use this browser comfortably. If you have Mac OS X then you are lucky because the browser supports multi-touch features on this device so one can take this advantage to increase their speed and browsing without much clicking. Safari will give you the comfort of Windows because it has nearly the same Native Look with a blue border.
This browser will also offer a safe browsing experience by offering you protection against malware. Also, keep yourself protected against phishing attacks, one can also block unwanted pop-ups. The only complaint this browser faces is about the speed offered on a PC which is comparatively slower than on a Mac. Also, this browser lacks in offering personalization.  This browser with its features makes its place among the top Internet Explorer alternatives.
2.
Firefox
If you always wanted to personalize your browsing experience and tinkering with extensions fascinates you then the second app in the list of Internet Explorer alternatives i.e Mozilla Firefox is ideal for you. The popular ad blockers work great with Firefox. Firefox is one of the strongest competitors among other Internet Explorer alternatives.
One of the reasons why people prefer this browser is how less power-hungry it is. While downloading files you will see all the downloads will be presented in a tabular form and the download speed provided is great too. You do not have to suffer because of unwanted pop-ups that one has to face using Internet Explorer. This browser looks after security by protecting your device from spyware.
While multitasking and opening several websites we all face the issue of our computers getting crashed and we have to start our work again from the beginning but while using this browser you don't have to worry because when you will re-launch your website the browsing data will automatically get restored. All these benefits make this app one of the best Internet Explorer alternatives.
1.
Chrome
The first browser in the list of Internet Explorer alternatives is Chrome. Chrome has always been one of the toughest competitors of Internet Explorer. Chrome is a very user-friendly browser. This browser is best among other Internet Explorer alternatives for Android users. Chrome is fast and secure. Chrome is one of the most popular Internet Explorer alternatives and it is nothing shocking as this browser is pre-installed on almost all our phones.
While filling out forms the auto-fill feature of Chrome comes in handy. Chrome also keeps suggesting news and stories by generalizing your interests from your search history.
If you tend to forget important passwords then Chrome can save you from trouble by saving all your passwords in just a click.  Protect yourself from harmful sites by activating safe browsing. Chrome allows its user to download pictures, files, and even web pages easily and without taking much time.
Conclusion of The Best Internet Explorer Alternatives
We all are different human beings and our wants and choices are different too. Everyone staying satisfied with the same browser is not possible so we have brought Internet Explorer alternatives offering different features for you. Choosing a perfect browser is important because this is the most important application on your device. The browser is the door to the Internet. If you want to open any website, having a browser is a must.
From communicating with friends to watching movies and work, you can do it all using a browser.
Topic Summary
Here Are A Quick List Of The Best Internet Explorer Alternatives