The 11 Most Expensive Wood Furniture Brands in the World (Update of March 2023)
Why do people prefer wood furniture to any other furniture? The versatility of wood furniture attracts people easily. These important natural resources are used to make expensive wood furniture. Wooden types of furniture are mainly used in offices and homes. Wood furniture has long durability and resistance. That is why this type of furniture is so expensive. The rare type of wood is costly, even a single piece also.
People want to buy expensive wood furniture brands because of their latest models and designs. Day by day the designs become upgraded. Top-class design and craftsmanship are essential to all expensive furniture-making companies. Associated with a capacity to reimagine spaces with technique and flair.
List of the Most Expensive Wood Furniture Brands
People are now very concerned about fashion and home décor. They are investing lots of money to make a beautiful house and its furniture. They require High-end furniture that uses high-quality fabrics like organic cotton and sustainable wood. The extraordinary maintenance put up with selecting the materials means that the piece will look beautiful and last longer.
Now it is one of the biggest industries in the world. Every person is now more worried about good things and good looks. People become more anxious about their choices and the ways these choices impact their lives. If you will want to boost your lifestyle then should follow the list. In this article, we have discussed the top 11 most expensive wood furniture brands.
 11. Baxter
If you will want to buy some expensive wooden furniture, then you must spend lots of money. Baxter is a famous and expensive wood furniture brand. Their designs make them popular around the world. They have the best Italian designers who design exotic furniture. Their classic style is mixed with modern techniques and these are their extraordinary creation. Their signature item is the Chestermoon sofa.
10.

Fendi
Fendi Casa is a branded company they have been creating furniture since 1989. Those people love prestigious gestures and a classy outlook for them Fendi is the best choice. Their designs reflect a unique and elegant atmosphere in the home. It is an Italian home designing company that was established by Anna Fendi and Alberto Vignatelli. This expensive wood furniture brand is successful all over the world. Now every luxurious private jet, home and yacht prefers Italian designs.
9.

Castlery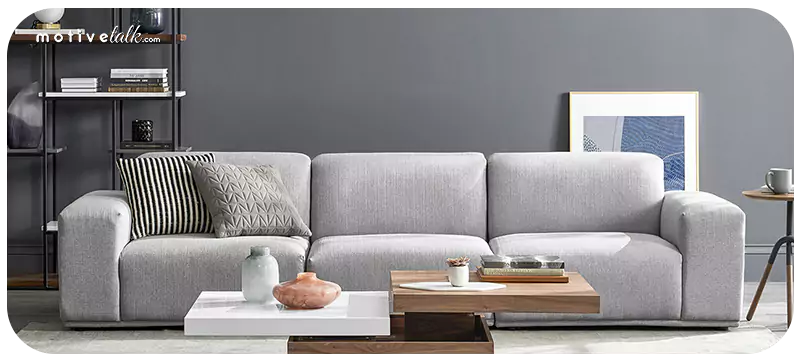 Are you prefer high furnishing techniques in your furniture? Then Castlery is the right choice for you. Their designs are very popular and elegant. This expensive wood furniture brand uses good materials in its products. Their style statement impresses the customers. The styles are midcentury, modern, or contemporary. If you will buy some pieces, it will change your homestyle and pattern.
8.

Arhaus
Arhaus is one of the most expensive wood furniture brands in the world. The looks of this furniture are astonishing, apparent, and cool. If you want to have it, you will spend lots of money. The products are eco-friendly and less harmful to nature. Their various types of tables like coffee tables and dining tables are exceptional items. This furniture brand easily attracts customers through its work.
7.

Essential Home
This luxurious furniture brand follows mid-century designs with lots of modern twists. This renowned expensive wood furniture brand brings a nostalgic feeling. Essential Home is an elegant brand and gives smile to everyone's face. If you will invest money in this brand, your money will never lose. Are planning to the party at home? Then décorate your home with Essential Home.
6.

Boca Do Lobo
Boca do Lobo is a famous furniture brand and their designs are awesome and classy. Many skilled Portugal artists design for this expensive wood furniture brand. Their designs attract customers for their traditional touches mixed with modern technologies. You may find this branded furniture in various luxurious stores. Different top-class hotels and casinos are used in this luxurious furniture. The main element of this brand highest quality materials and sophisticated designs.
5.

Edra
This expensive company is one of the best furniture companies in the world. Their technologies and materials give us unconditional comfort and relaxation. The design and modern techniques easily attract customers. Their armchairs, sofas, and other products are exclusive collections. This expensive wood furniture brand represented the world's art and international design. Their research products are exceptional pieces.
4.

Brabbu
Brabbu is an example of a luxury and sophisticated class. This expensive wood furniture brand makes its product with intensity and fierceness and changes the urban lifestyle. Brabbu is a renowned brand that creates case goods, lighting, furniture, rugs, art, accessories, etc. This top-class brand depicts the story of nature and the real world. Variety is obvious not only in the broad span of fabrics and finishes but also in the selection of items.
Top 3 Expensive Wood Furniture Brands are Below
3.

Koket
Koket is one of the most expensive wood furniture brand around the world. Steered to entrust and authorizes through its extraordinary articles alongside design knowledge and range. The collection of this branded company is traded  Internationally through an assignment of interior designers and luxurious merchandisers. Janet Morais is the creator of this bold brand. The imaginative eye is knowledgeable by her background in interior design. Koket designers leave their touches on the furniture.
2.

Bentley Home
Bentley Home represents the classy atmosphere of home through its furniture collection. This expensive wood furniture brand is the relationship between Bentley the popular British luxury automobile creator and Club House Italia also a famous European handcrafted furniture design company. The union of these two high-class brands proposes extreme luxury and comfort. Various customers attract to Bentley products because it makes with wood and leather. This product is also playing a vital role in summarizing excellence in the domain of interior design. The Bentley Home furniture is used in world-famous hotels and other important places.
1.

Restoration Hardware
Restoration Hardware is a luxury brand for exclusive people. This expensive wood furniture company is delivering home furnishing materials. Restoration Hardware's work consists of timeless, revised masterpieces and original reproductions. Their design, taste and styles are exclusive. The company's partnerships with skilled crafters and instruct new ideas and extraordinary product designs each season. The products are showcased in museums and various outlets in the US and Canada.
Conclusion of the Expensive Wood Furniture Brand
Expensive wooden Furniture is appropriate for movable things and helps various human activities including seating types of furniture like stools, chairs, and sofas. Same as dining tables, storage items,  working tables and sleeping elements like beds and hammocks. Sophisticated people always want to decorate their homes and office perfectly.
So they do not hesitate to spend money on them. Furniture is important for our comfortable daily lives and relaxation. Purchasing costly wood furniture without any plan influences your adornment and overwhelms the area. Selecting the right piece for your home or office not only enhances the loveliness but maintains your stress away as well.
The branded furniture enterprise modified the creation and different pieces of furniture are very demanding for offices, hotels, homes, schools, and businesses. This famous enterprise also comprises complements for those parts of furniture, for instance, upholstery, mattresses, and furnishings. The main motive for classy and costly Furniture & Cabinet Company is to relate with trustworthy customers through the development of different types of furniture.
The company seeks to innovate its designs and methods of making different types of furniture. To give the consumer a good quality products with the current generation and future generations. People are always surprised why wooden furniture is so costly. The value of expensive wood furniture brands depends on various factors.
The important factors are resistance, durability, complicated handwork, and how rare the wood is. Those people love to use luxurious things, expensive wood is the right choice for them. The unique characteristics of them rise the value of these woods. In this article, we get all information about the most expensive wood furniture brand in the world. You may follow the list and get all the important information related to expensive wooden furniture.
Topic Summary
Here Is A Quick List Of The 11 Most Expensive Wood Furniture Brands in the World.
Restoration Hardware
Bentley Home
Koket
Brabbu
Edra
Boca Do Lobo
Essential Home
Arhaus
Castlery
Fendi
Baxter