The 12 Expensive Woods in the World (Updated Sep 2023)
Wood is naturally very costly and there are different kinds of woods in the world which are truly expensive. It is a very essential thing for civilization and wood had shaped our ancient history. Various things are made of wood and these things are admirable.
Many people prefer wood for its longevity and classy looks. If you will decide to decorate your house, then wood is a perfect choice for you. You may use expensive wood to make furniture, floor, ceiling, etc. Using wood to make your home beautiful never goes wrong. It gives a sophisticated and unique look. It is never going backdated.
List of the Expensive Woods in the World
People are always surprised why wood is so expensive. The value of expensive wood depends on various factors. The important factors are resistance, durability, complicated handwork, and how rare the wood is. Those people love to use luxurious things, expensive wood is the right choice for them. Their unique characteristics increase the value of these woods. In this article, we have discussed the most expensive woods in the world. You may follow the list and get all the important information related to woods.
12. Ebony
Ebony is one of the most expensive woods in the world, with a price tag that can reach up to $10,000 per kilogram. There are several reasons for its high price. First, ebony trees are slow-growing and difficult to harvest. They can take hundreds of years to reach maturity, and only a small portion of the tree is actually usable wood. Second, ebony is very dense and hardwood, which makes it difficult to work with.
It requires special tools and techniques, and even experienced woodworkers can find it challenging to use. Third, ebony is a very rare wood. It is only found in a few select regions of the world, and the demand for it is high. This combination of factors has led to its high price. Ebony is prized for its dark, rich color and its fine grain. It is often used in making furniture, musical instruments, and other decorative objects.
It is also a popular choice for carving, as it can be easily smoothed and polished to a high shine. Due to its high price and rarity, ebony is often used as a status symbol. It is a material that is reserved for the finest craftsmanship and the most discerning buyers. Here are some specific examples of the prices of ebony wood:
A board foot of Gabon ebony can cost up to $100.
A kilogram of Macassar ebony can cost up to $10,000.
A single piece of ebony furniture can cost tens of thousands of dollars.
Ebony is a truly unique and special wood. Its beauty, rarity, and durability make it a highly valued material.
11.

Bubinga African Rosewood
When you will find expensive wood, Bubinga is a good choice for you. The price value of this wood is approximately more than $17 per board foot. The grain pattern and shades of this wood make the price so much high. This kind of wood is stunning and smooth of the genus Guibourtia. Bubinga wood is very famous for growing to be tremendous.
The large slabs of this wood are used for desks, conference tables, and dramatic tabletops. This a kind of wood that is used not only to make furniture but also to make musical instruments. Rosewood varieties are truly costly and rare.
10.

Holly wood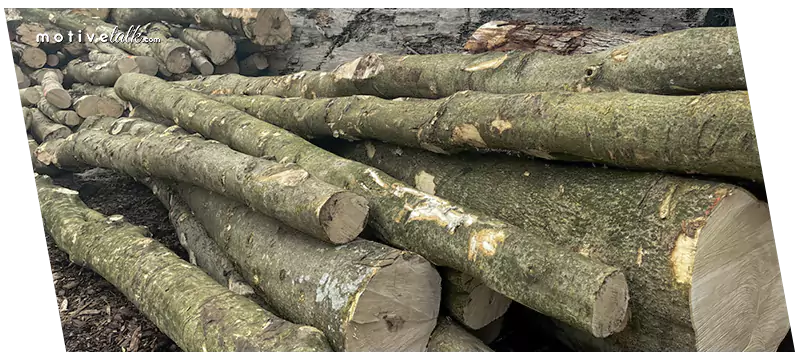 This kind of wood is not available for business sale. You may not get a large quantity but get Holly wood in small quantities. The price of Holly lumber is approximately $34 to $43 per board foot. It is also known as American Holly.
You may find this expensive wood in the Eastern part of the United States. The color of this wood is very pale and light. It has no grain pattern. There is one main risk factor if Holly wood may not be dried properly, it will be affected by gray fungal stains.
9.

Bocote Cordia
It is undoubtedly a rare tree that grows in the Caribbean, Mexico, and South America. It has long durability and you may get fine quality furniture. If you will decide to buy this wood, you may spend lots of money. Bocote wood is famous for making billiard cues, pens, knife handles, and inlays. The cost value of this expensive wood is $40 per board foot.
This costly wood you may get especially in the tropical region of Mexico and Central America, but Mexico is the main place. The grain patterns of this expensive wood sometimes have gorgeous swirls and sometimes straight lines. The color of this wood is extremely beautiful like dark brown or striking yellow and even black also.
8.

Ziricote
The estimated price of this expensive wood is around $60 per board foot. The pattern of Ziricote is quite different, it is famous for its spider webbing pattern. This costly wood is heavy and the color is medium to dark brown. The origins of Ziricote are mainly from Mexico and Central America.
This type of wood is mainly used to make cabinetry, musical instruments like guitars, different types of furniture, and also gun stock. You may spend huge money to have this wood. For its good looks and durability, it is famous around the world. Some fine quality wood is purple or green.
7.

Macassar Ebony
Macassar Ebony is one of the most expensive woods in the world. The value of raw wood in the world market is roughly $65 per board foot. Another name for this wood is Striped Ebony. It has undoubtedly great durability but working with this expensive wood is very difficult. Macassar Ebony is perfect for indoor use. This wood does not tolerate termites properly. If it dries, it can spread out.
This costly wood mainly gets in South East Asia. You may make luxurious furniture with this wood. The extraordinary colors of this wood are red-brown or yellowish with dark traces. The extraordinary characteristics increase the price value. You may find small items made by Macassar Ebony including mechanical pens, pencils and many more items.
6.

Cocobolo
Cocobolo is one of the finest wood in the world. This kind of wood holds its position on our list for the high price. People may get this in Central America and it is so costly because of handguns and knives. The grain color of Cocobolo is mesmerizing like orange to reddish brown with dark traces of color. People always used the heart of wood because of its unique color. The price of this expensive wood is roughly $50 to $65 per board foot.
The color of the heartwood may transform after cutting. It has a nice glossy finish and is also very hard and thick. All sportsmen, musicians, and chess players prefer this expensive wood. Cocobolo wood also uses to make craft guitars, bagpipes, flutes, clarinets, etc.
5.

Koa wood
The estimated value of this expensive Koa wood is around $62 board foot. Koa wood mainly is Hawaiian Koa, the native wood of this place. Koa and Mahogany woods are very similar. The color of this wood is reddish brown or medium golden. People are easily attracted by its gorgeous looks. The durability of this kind of wood is not very well.
Termites can easily damage the wood. It is one of the rare and most costly wood. This Koa wood has no specific fragrance. Koa wood is one of the most useful and beautiful hardwoods in Hawaii. In Hawaii, there are not so many trees in the forest. The young trees are not properly growing. It is so expensive because this Koa wood is difficult to get day by day.
4.

Brazilian Rosewood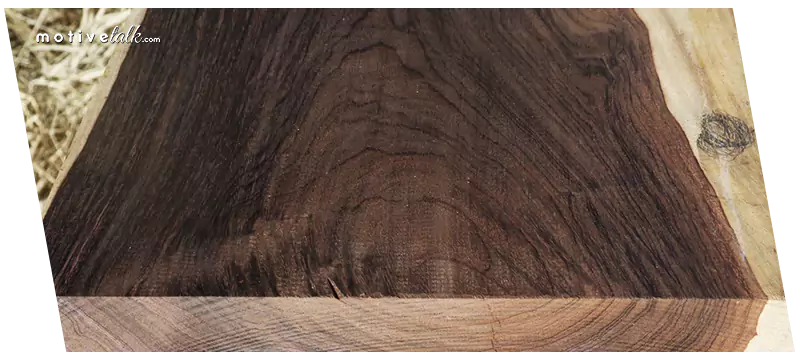 This expensive wood holds its position on the list for its good price and fine quality. The pattern of Brazilian Rosewood is unique like a spider web. The worth value of this expensive wood is approximately $70 per board foot. People may not bargain to buy wood.
The color of Brazilian Rosewood is mesmerizing and unique, with dark chocolate color to a red or purple cast. It easily attracts the wood lover. The grain pattern of this wood is naturally straight or sometimes spiraled. The natural appearance of this wood easily attracts people. The durability and resistance make this wood so popular. It easily resists insects and you may work with this wood with hand and machine tools.
This wood has various names and because of its oily characteristics, it uses to make floors, furniture, musical instruments, small art pieces, etc. The use of Brazilian Rosewood now is more controlled.
The Top #3 Most Expensive Woods are Below
3.

Pink Ivory
Pink Ivory wood is famous for its vibrant and gorgeous color The price of this expensive wood is around $80 per board foot. The color of Pink Ivory is Pinkish brown to a brilliant deep almost purple. It has a substantial texture and is hard also. This Pink Ivory is available in South Africa, Zimbabwe, Mozambique, etc. The harvesting of this rare wood is sustainable and unshakable.
Pink Ivory won't is perfect for artistic works. People make handmade jewelry, small bowls, and knife handles with this expensive wood.
2.

Sandalwood
Sandalwood is another expensive wood in the world. If you will use a large sandalwood piece as a craft, the price will be $85 per 100 grams. But chip sandalwood price is between $70 to $250 per kilogram. Sandalwood furniture and artistic items are very costly. The fragrance of sandals is the main attraction. Sandalwood is looking like yellow gold. It is a very slow-growing tree and the tree is available in Southeast Asia and the islands of the South Pacific.
Sandal is normally used in religious ceremonies. Sandal powder is used by the Brahmans caste and also as a sachet. Sandal oil is very precious and also use for making perfumes, soaps, scented candles, etc. This expensive wood used for creating luxurious furniture and jewelry boxes. Now sandalwood is harvested in Australia.
1.

African Blackwood
African Blackwood is the most expensive wood in the world. The estimated value of this costly wood is roughly $100 per board foot. If you will purchase a log of African Blackwood the cost is $9000. A small tree may be found only South of the Sahara desert in Africa. The grain pattern of this slow-growing tree is fine.
The piece is so high because the wood is hard and heavy. The color of the wood is purple nearly black color. Different types of musical instruments and art pieces are made of African Blackwood. The wood is naturally very oily. This costly wood was also exported from British, French, and German colonies. The height of the tree is almost 50 feet. The tree is fully matured when its age is more than 200 years.
C

o

n

c

l

u

s

i

o

n

o

f

E

x

p

e

n

s

i

v

e

W

o

o

d

s
Here you may get all your needed information about costly wood. The list of the most expensive woods surprises us. The cost may be varied from one year to the next year. People do not know about the exotic prices and variety of costly woods. Professional wood lovers or workers may be satisfied to read this article.
Topic Summary
Here Is A Quick List Of The Expensive Woods in the World.
African Blackwood
Sandalwood
Pink Ivory
Brazilian Rosewood
Koa wood
Cocobolo
Macassar Ebony
Ziricote
Bocote Cordia
Holly wood
Bubinga African Rosewood
Ebony