The 16 Most Expensive Champagne in the World (Update: Sept 2023)
Do you know which is the Most Expensive Champagne in the World?
Champagne is famous all over the world. It tastes like heaven when it is chilled. This alcoholic drink is made from fermented grape juice. Its sweetness tempts champagne lovers. Champagne is the key element of every lavish party.
When you will drink it you enjoy the champagne properly. The origin of this drink is France. Champagne or bubbly whatever you say makes everything better. To celebrate any special occasion you must have one glass of costly champagne.
List of the Most Expensive Champagne in the World
Everyone wants to enjoy this bubbly heavenly drink. For making good quality champagne there are a few steps that should be followed. The steps are grapes selection, cultivation, pressing, aging, and bottling. The UK and USA are the great destinations for champagne. If you want to know about costly champagne then this article helps you. Here we discuss the top 16 most expensive champagne in the world.
16. Moët & Chandon Dom Pérignon Charles And Diana 1961
Common people can not afford this expensive champagne. It was served at the wedding celebration of Prince Charles and Lady Diana Spencer. In the year 1961 Vintage champagne Cuvée Dom Pérignon was carried from France in Magnums. The estimated price of this costly bubbly is very high, $4309. So if you think buying this drink will be a great choice. This champagne tempts people for many years and it works like magic. The demand for this champagne is very high.
15.

Boërl & Kroff Magnum 1996 (1.5 liter)
This expensive champagne comes from a tiny luxurious brand. The normal public knows little about it. This beverage is wonderful and the making process is very difficult. This costly bubbly is a very good product. The worry value of this drink is 4600 euros. Everybody calls Boërl & Kroff a bottle of exceptional champagne all over the world.
14.

Armand De Brignac Brut Gold ( Ace of Spades )
Armand De Brignac Brut Gold is a signature creation of the house of Armand De Brignac. The price is unbelievable for common people. If you buy it, you must spend $ 6500. It is one of the most expensive champagnes in the world. Now it is also available in 6-liter bottles. This beverage is a perfect combination of Pinot Meunier, Pinot Noir, and Chardonnay wine. Armand De Brignac Brut Gold is lively, and non-vintage with a creamy consistency, subtle inflections, and a long silky finish. These features make this liquor more perfect than others.
13.

Bollinger
If you find any vintage and expensive champagne then Bollinger is the perfect answer. Bollinger House makes the finest and oldest champagne in the world. In the year 1795, their vintage product was first produced. Their business grows every year and the cost of this champagne is around 6000 euros per bottle. This enormous company has made over one million bottles per year.
12.

1966 Salon Cuvee 'S' Le Mesnil Blanc De Blancs Brut
The price value of this expensive champagne is approximately $9559. The ingredients which are used in this drink brioche, hazelnut, and acacia. The aroma of this champagne is just like magic. The strong portions of minerals are clear in it. It will be a key element of any high-profile party. The tangy finish adds a special flavor to it.
11.

Dom Perignon Rose By David Lynch (Jeroboam, 3-liter) 1998
The price of Dom Perignon Rose By David Lynch (Jeroboam, 3-liter) 1998 is approximately 11,179 dollars. The high price of this product makes a position in the list of top expensive champagne. This champagne is a limited edition product. That's why it is so much costly. The bottles are designed by the famous Hollywood Director David Lynch. This bubbly is an item of Moet et Chandon, the famous champagne production house. You may get it in 3-liter bottles. The ingredients are unique including vintage rose with orange peel, dried fruit and floral aroma, full consistency, poised structure, and clear-cut and genteel taste.
10.

Krug Collection 1937 Signed By Henri and Remi Krug
In the year 2012, this expensive champagne Krug Collection 1937 Signed By Henri and Remi Krug was traded at an auction. This costly drink is a bottle from the 1937 Krug collection. This branded champagne was signed by both the brothers Henri and Remi Krug. The estimated value of this costly champagne is 14,777 euros. It is the best champagne from the Krug house. This expensive Krug collection 1937 is signed by Henri and Remi Krug. This finest champagne is the result of a good harvest in their vineyard. The taste and aroma of this drink are unbelievable.
9.

Louis Roederer, Cristal Brut 1990 Millennium Cuvee Methuselah
It is a six-liter expensive champagne bottle. Louis Roederer and Cristal Brut's 1990 Millennium Cuvee Methuselah bottle is equivalent to eight bottles. This limited-edition champagne was produced in only two thousand in quantity. The price value of this most expensive champagne is around 18,800 dollars. This drink was made to glorify the millennium. Wine lovers prefer this champagne for its different taste and aroma. For collectors, this beverage is a rare collection.
8.

1928 Krug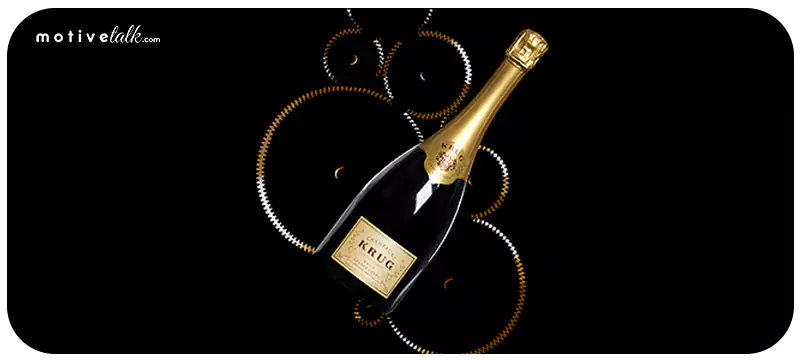 For a long period this expensive champagne holds its position top of the list for its taste, aroma, and cost. The worth value of Brand Krug 1928 is approximately 21,200 dollars. In the global market this 1928 Krug is the most costly and rare champagne. This champagne was the result of the best harvest and fermentation process in the year 1928. If you will buy this precious item you must spend so much money. For its taste, champagne is the favorite of King George VI.
7.

1841 Veuve Clicquot
In the international market, this luxurious brand holds a strong position for its cost and taste. Veuve Clicquot is the most expensive champagne in the world. Three rare bottles of 1841 Veuve Clicquot are shipwrecked items restored from the Baltic sea by the Swedish team. After so many years of shipwrecking these bottles are fine and in perfect condition. At an auction, the price of this champagne is around 34,000 dollars. Acker Merrall & Condit first sell this product. It creates history in the champagne industry. But the profit of this brand is donated to many charities like maritime history, marine archaeology, and the Baltic Sea environment.
6.

Dom Perignon White Gold Jeroboam
The estimated cost of this expensive champagne is roughly 40000 dollars. At an auction, Dom Perignon White Gold Jeroboam was sold at a high price. That's why it is so costly. It enhances the luxuriousness of any lavish party. Dom Perignon White Gold Jeroboam champagne has a glamorous look. It has extraordinary taste and it is a favorite item of drinkers and tasters. This costly champagne has its magic and that's why it easily impresses the tasters. Each sip of this item reflects the sophisticated class.
5.

1959 Dom Perignon
The most popular champagne house Dom Perignon manufactured this expensive champagne in the year 1959. It is a very rare collection because of this limited-edition champagne. The production of this brand was stopped after making three hundred and six bottles. But in the year 1971, the Shah of Iran ordered some bottles of champagne. The price of this costly brand is 42,350 dollars at auction. Acker Merrall & Condit auctioned this champagne. It is so popular for its good preservation and exclusiveness.
4.

1820 Juglar Cuvee
This expensive champagne was first released in the year 1820. It is the best creation of the Juglar Cuvee house. The Swedish team first discovers a shipwreck in the Baltic Sea. There they found many Champagne bottles. Among sixty-eight bottles three bottles from the house of Clicquot Grand Marque and some bottles of 1820 Juglar Cuvee. It is unbelievable that all champagnes are in good condition.  It is more than one hundred and fifty years in the shipwreck and proceeded with its top quality. The amount of this champagne is 43,500 dollars.
Top #3 Expensive Champagnes are Below
3.

1996 Dom Perignon Rose Gold Methuselah
It is a rare and limited edition champagne. Dom Perignon Rose Gold Methuselah's production was stopped after making thirty-five bottles. The price value of this expensive champagne is around 49000 dollars. That's why common people can not afford it. This is one of the most costly champagne and was designed by the famous David Lynch. He is a popular Hollywood director and producer. It belongs to a popular champagne house. Six-liter bottle of 1996 Dom Perignon Rose Gold Methuselah is gold plated bottle. This bubbly has a strong aroma, delicious taste, and firm finish. This champagne is very famous and costly in the world.
2.

2013 Gout de Diamants, Taste of Diamonds
The value of this expensive champagne is unbelievable, 2.07 million dollars. 2013 Gout de Diamants, Taste of Diamonds is world famous for its creamy texture floral and stimulating with a soft and light finish. The brand made a few bottles of champagne, so this is a very rare and limited edition.
This deluxe and costly champagne was made with three types of grapes Pinot Meunier, Pinot Noir, and Grand Cru Chardonnay. For its diamond and sparkling taste the tasters give full marks on tasting this item. The bottles were handcrafted by Alexander Amosu. The precious logo is made of 18-carat and 18-carat white diamonds.
1.

Champagne Avenue Foch 2017 'Magnum 2.5'
On July 19, 2022, a magnum of Champagne Avenue Foch 2017 NFT sold for a record-breaking $2.5 million USD, making it the world's most expensive champagne. The sale took place on the NFT marketplace OpenSea, and the buyer was a pair of Italian brothers named Giovanni and Piero Buono. The Champagne Avenue Foch 2017 Magnum 2.5 NFT is a unique collaboration between British entrepreneur Shammi Shinh and artist Mig, the creator of the popular Bored Ape Yacht Club and Sneaky Vampire Syndicate NFT collections.
The bottle is decorated with images of five NFTs designed by Mig, and the purchase includes the digital art and intellectual property rights to those images. The sale of the Champagne Avenue Foch 2017 Magnum 2.5 NFT is a sign of the growing popularity of NFTs, and it is also a testament to the value of luxury goods in the digital age. The bottle itself is a masterpiece of craftsmanship, and the NFT adds an extra layer of exclusivity and value.
Conclusion of the Expensive Champagne
Champagne is the drink of celebration and festivals. Its sparkling bubbles tempt champagne lovers. It always shows a high-class status party. You can drink it with your family, friends, or colleagues. This sophisticated drink is too expensive for common people.
But if you can afford the expensive champagne, you may taste the heaven-like drink. So if you have any queries you must read this article.
Topic Summary
Here is a quick list of The Most Expensive Champagne in the World.
Champagne Avenue Foch 2017 'Magnum 2.5'
2013 Gout de Diamants, Taste of Diamonds
1996 Dom Perignon Rose Gold Methuselah
1820 Juglar Cuvee
1959 Dom Perignon
Dom Perignon White Gold Jeroboam
1841 Veuve Clicquot
1928 Krug
Louis Roederer, Cristal Brut 1990 Millennium Cuvee Methuselah
Krug Collection 1937 Signed By Henri and Remi Krug
Dom Perignon Rose By David Lynch (Jeroboam, 3-liter) 1998
1966 Salon Cuvee 'S' Le Mesnil Blanc De Blancs Brut
Bollinger
Armand De Brignac Brut Gold ( Ace of Spades )
Boërl & Kroff Magnum 1996 (1.5 liter)
Moët & Chandon Dom Pérignon Charles And Diana 1961