The 12 Most Expensive Vegetables in the World (Update: May 2023)
Do you know which are the Most Expensive Vegetables in the World?
We know vegetables are essential for our health. It provides us with various nutrients and protein. Many vegetables have different types of vitamins. We should eat vegetables every day for lunch and dinner. But many people can not consider vegetables as expensive dishes, they are wrong.
Americans spend lots of money buying vegetables and groceries. The price of vegetables and fruits depends on the market rate because they are seasonal. Farmers are doing hard work to harvest these vegetables. Seasonal vegetables are healthy for us.
List of the Most Expensive Vegetables in the World
Here we discuss some expensive vegetables that are rare. You can not get these costly vegetables in the normal local market. These are growing in remote places, in pollution-free atmospheres, and the most important thing is transportation costs.
Farmers who are growing these vegetables have special knowledge about them. Can you believe how this type of flavor and aroma comes out from a single vegetable? If you have read this article you learn detailed information about these expensive vegetables in the world.
12.

Mange Tout Peas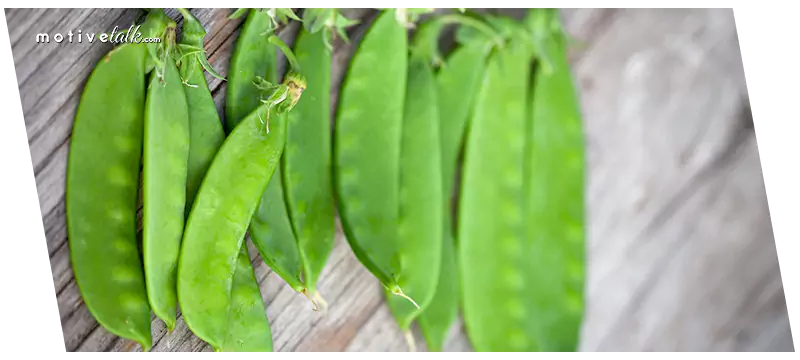 It is a rare type of vegetable and is expensive for its production, transport cost, etc. They are looking like flat pod peas. The price value of this expensive vegetable is approximately £2.00 when you will purchase 100 grams of Mange Tout Peas. This is very popular in Western Restaurants. These vegetables have grown through very special procedures. Farmers want to package these vegetables with freshness. Shipping charges are high.
11.

Sembikiya Avocado
The estimated value of this expensive vegetable is $6.60. Avocado is known both as a fruit and vegetable. Do you know it is botanically considered a fruit, but technically you can call it a vegetable? It is a trendy vegetable and expensive too.
A breeder needs so much labor to grow this vegetable. In restaurants, it calls as a luxury fruit. But the price may depend on the season. Sembikiya is a popular Japanese fruit parlor where you can get various luxury fruits and vegetables. They take special care of their fruits and vegetables.
They maintain the climate and monitor it every day. Sembikiya Avocado is a rare piece and you do not get it everywhere. Planters require the proper water, fertilizer, pruning method, pest control, and sunburn safety for their plants.
10.

Enza Zaden Cocktail and Cherry Tomato
Are you surprised to know about these rare and expensive vegetables? You can store this type of vegetable for long periods. Enza Zaden is a business form where farmers independently breed vegetables. It is situated in Enkhuizen Holland.
This famous company has harvested rare types of tomatoes without genetic modification. That is why they are so costly. If you have this tomato, it protects from disease and is flavourful. Cherry tomatoes are a special variety of Enza Zaden's business.
This vegetable is scented and has different flavors. The cost of this expensive vegetable depends on the sellers and the location. The estimated value of this juicy, glossy, and sweet tomato is $1 to $12 per pound. When the breeders are harvesting these they maintain various processes in their high-tech labs.
9.

White Asparagus
The main reason for this high price of White Asparagus depends on its maturity. It takes two years to grow properly. The price of this expensive vegetable is roughly $8 per pound. It is a favorite item of Germans. They eat this vegetable with butter and ham.
They call it White gold and in mid-march, you can get it in the German market. The taste of white asparagus is different from normal asparagus. Farmers are taking so much care to harvest them. These rare vegetables are delicate and have outstanding flavor. White asparagus has never been planted in the sun.
8.

Pink Lettuce
How many people have seen pink lettuce? Many people have seen this only in the picture. It is an expensive vegetable in the world. It is originally pink chicory. In several famous restaurants in New York, this vegetable is known as a hot-served vegetable. The price is unbelievably $10 per pound.
This rare vegetable is growing actually in the Veneto region of Italy. The actual name of this vegetable is Da Rosa Del Veneto. For harvesting it, farmers need so much labor and different types of processes. That is why it is so costly.
7.

Yamashita Spinach or Kinjiso Spinach
The seeds of Yamashita spinach are imported from Japan. It is a very costly vegetable because of its flavor, color, and durability. Asufumi Yamashita takes special care of his vegetables. The worth value of this rare and expensive vegetable is $13 per pound. This type of leafy vegetable requires perfect temperature and acidic soil.
Kenji spinach has a different taste from other spinach. The main reasons for the high cost are, these are handpicked products, seasonal vegetables, etc. Every day he puts special attention to his vegetables. He describes his vegetables as his daughter. 120 pieces of vegetables he serves per week.
6.

Yamashita Kabu
Here we have already mentioned Asufumi Yamashita. Kabu is a rare and expensive vegetable. It is a Japanese strain. Yamashita always takes time and attention to his vegetables. He sells the top costly vegetables in the global market. Yamashita Kabul is a very famous vegetable.
The price value of Japanese turnips is $3 per pound but Yamashita Kabu is expensive and cost is around $30 per pound. These vegetables are so expensive because of Yamashita's dedication. He cares about each vegetable and trims them. He sells his growing vegetables to a few people. It is used in costly restaurants as an expensive dish.
5.

Wasabi
Wasabi mainly uses in the Japanese dish sushi. When wasabi grows in America the cost of a vegetable is $45 per pound. If it harvests in Japan the price is roughly $100. This expensive vegetable has lots of nutrition, protein, and freshness. Wasabi tastes bright and green.
This vegetable grows normally in cool and moist areas. The product belongs to the Brassica family. Many farmers have tried several times to grow this but failed. So that is why it is a very difficult type of vegetable and costly too.
4.

La Bonnotte Potatoes
This type of potato is a very expensive vegetable in the world. La Bonnotte potatoes are growing on an island in France's Bay of Biscay.
The estimated value of this costly vegetable is about $300 per pound. These are hand-growing vegetables. Only one week through the whole year we get this vegetable.
The farmers are picking one by one when they are extremely delicate. In May 2500 pickers gather and attentively pick potatoes over seven days. The flavor is unique and slightly lemon.
Top 3 Most Expensive Vegetables are below
3.

Spanish Peas
The worth value of this expensive vegetable is approximately $350 per pound. This is the rarest vegetable and Burgaña harvests these on his farm. The farm is located in Aroa near a village in Spain where only 2500 people live. He sells these vegetables to some expensive restaurants.
Burgaña is similar to Yamashita. This Spanish pea is crunchy, sweet, and unique. This vegetable naturally serves with caviar. Peas are salty because they are growing near the sea. Undoubtedly it is excellent and flavored.
2.

Hop Shoots
Hop shoots are expensive vegetables in the world. Hop is naturally used in beers. This rare vegetable is a tender part of hop vines. The taste of hop shoots is unique like a cross between asparagus and beer. The cost of hop shoots is more than $400 per pound.
The shoots are unique and have different flavors. From European shoots, huge beer can grow. The thickness of the beer is like asparagus. Because of the difficulty of harvesting hop shoots, these are so much more costly.
Hop shoots are commonly used as a salad because of their raw tastes like onion. Farmers take attention and labor to grow these rare and expensive vegetables. These vegetables are also used in the pickles which are beneficial for our health.
1. Taiwanese Mushroom
This Taiwanese mushroom is imported from directly Taiwan. That is why the cost of this vegetable is approximately 80000 per piece in Indian money. It is a very important thing to know that Indian Prime Minister Narendra Modi loves this expensive vegetable. He eats five mushrooms every day. This type of vegetable is healthy and rare. You can not find this vegetable in your local vegetable store. To buy this you can spend lots of money.
Conclusion of Most Expensive Vegetables
In this above article, we help you to get an idea about different types of costly vegetables. Many people do not see these expensive vegetables. Yamashita is famous for its exceptional harvesting. These vegetables need special attention. They are popular for their delicacy and superior flavor.
The extremely increased spread of the virus wiped out entire fields. Because of inflation the cause of rising prices of farming intakes, farmers are unable to customize this to evolve extra or discount outcomes as they once could.
Many people love to eat vegetables in different ways like salad, desserts, boiled roasted, etc. Some vegetables are affordable but some vegetables are too expensive to afford. You can spend easily buying an electronic appliance rather than expending money buying this vegetable.
They are so much costly that middle-class people can not afford them. They are only served as luxurious dishes in top western restaurants. When you will buy vegetables you should check out their freshness and nutritional value. This article helps you to know more about costly vegetables.
Topic Summary
Here is a quick list of The 12 Most Expensive Vegetables in the World.
Taiwanese Mushroom
Hop Shoots
Spanish Peas
La Bonnotte Potatoes
Wasabi
Yamashita Kabu
Yamashita Spinach or Kinjiso Spinach
Pink Lettuce
White Asparagus
Enza Zaden Cocktail and Cherry Tomato
Sembikiya Avocado
Mange Tout Peas