Instagram: The 9 Best Instagram Alternatives in 2023 (Update April)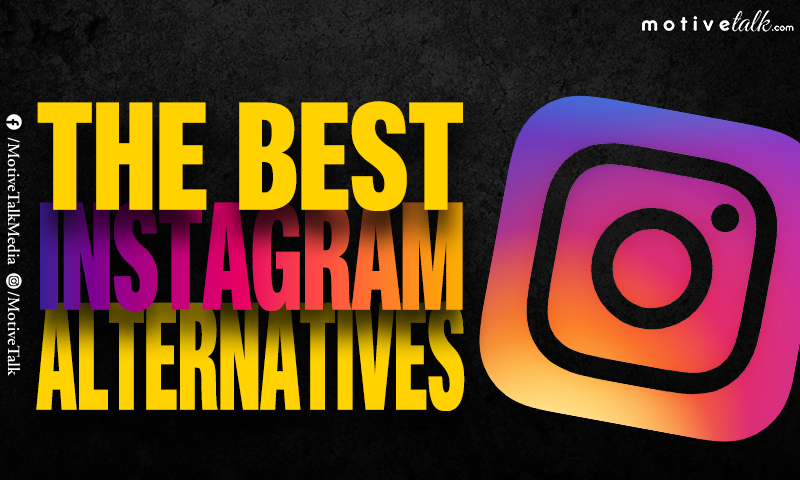 Do you know which are the Best Instagram alternatives in 2023?
If you want to shift from Instagram to another social media platform that works just like the former, you have come to the right place. Because below, we will give you the names of the 9 best Instagram alternatives that you should try. So, read on.
Many people nowadays don't want to use Instagram anymore. The reasons behind this are many. Some people hate the privacy policy changes that took place not too long ago. Others are unhappy with the dominance of reels that is making the Meta-owned app go the TikTok route with each passing day. While others simply wish to try out something fresh.
No matter what your reasons may be, one thing is for sure: you want to leave Instagram and shift to somewhere else. That's why we have curated some of the best Instagram alternatives that you should check out at least once. Let us see them one by one.
List of the best Instagram alternatives

In order to assist you in finding the best Instagram alternatives, we have compiled 9 apps that offer new and distinctive features. They are not only efficient but also give you the nicest experience possible.
1.
500px
Let's kick off our list with 500px. If you are a photographer, this platform will surely please you as it is a community of photography enthusiasts and budding photographers worldwide. The app is bound to remind you of the good old days when Instagram used to be photo-heavy.
Although 500px doesn't have Instagram features like reels or stories, it has an explore tab. Also, in addition to it, the app lets you create Quests that function pretty much like the Instagram Guides. Besides the app, there is a website as well. This is beneficial especially if you want to view the photos on a bigger screen.
But remember, the free version of the app has a limitation. It allows you to upload only 20 photos per week. If that is not enough for you, you can get unlimited uploads at a reasonable price of 25 USD/year. If you are an aspiring photographer, 500px is perfect for bringing you the exposure you always desired.
2.
Pinterest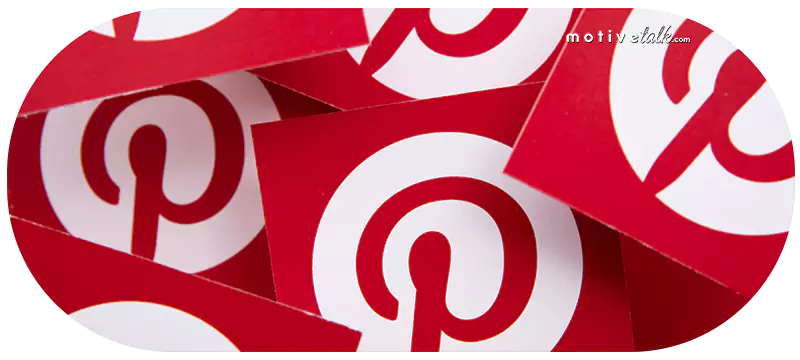 Next, we have the very popular Pinterest. Pinterest is one of the best Instagram alternatives out there if you use Instagram mainly for getting inspiration for your creative works. This platform is known for its wide variety of content that ranges all the way from kitchen remodeling concepts to amazing artistic spectacles.
In addition to it, there are many other useful types of content as well. These include DIY concepts, fashion tips, and so on. This is why many people who have been using Pinterest for quite some time don't want to go back to Instagram anymore. Besides viewing other users' content, you can create your own concepts and upload them on the platform for the world to see. Also, it's possible to save your concepts, organize and label them, and share them with those who follow you. Sounds like an ideal choice, right?
3.
Snapchat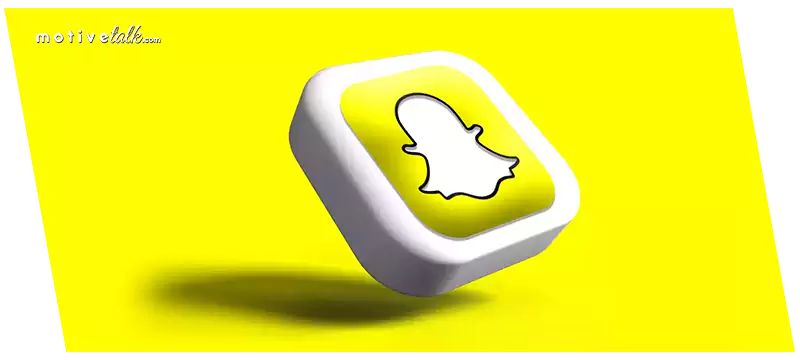 Talking about the best Instagram alternatives and not mentioning Snapchat will, no doubt, be a crime. In case you were unaware, Meta took a lot of Snapchat's features and implemented them in their Instagram app to reduce the number of users leaving the platform. These include stories, face filters, disappearing messages, etc.
So if you want to leave Instagram yet still get the Insta-vibe, Snapchat is your best bet. In recent times, Snapchat is putting in work to revitalize the app and introducing fresh features like Discover that reminds us of the Instagram Feed. Also, it is pretty much a known fact that Snapchat offers way better Augmented Reality filters or AR filters than Instagram.
Plus, if you like to discover new events or know what's happening in the world around you, you should give Snap Map a try. It won't be an exaggeration to say that Snapchat is not like those basic, bland social media platforms that offer nothing remarkable. Instead, Snapchat is something that possesses the ability to predict the state of social media in the coming years.
Remember the feature to add short video stories that Snapchat introduced a few years back? Well, fast forward to 2022, and look at where we are now. Reels, reels, and reels everywhere! That's how innovative Snapchat is. Hence, if you are someone who can't contain their excitement and wait any longer to try out new features of an app, Snapchat is more likely to provide you with that experience than Instagram.
4.
Imgur
We all know that Imgur is among the nicest and most reputed best Instagram alternatives today in terms of photo-sharing. If you want to get the OG Instagram feel back, don't hesitate to check Imgur out. While Imgur is mainly a public platform, it is possible to hide the photos or videos you upload on the platform. The hidden photos or videos won't be visible to the public anymore.
Once private, you can share the link with people of your choice, and only they will be able to see your photos/videos. Imgur is perfect for uploading pictures, videos, GIFs, etc., and sharing them with your community using tags. Imgur is a well-known home to memers from all over the world too. So, if you love to make memes, you have a golden opportunity to flourish here. Also, the explore tab of the platform gives you a chance to get an idea of what's viral at the moment.
Interestingly, Imgur now comes with a messaging feature. If you keep your account public on Instagram, Imgur should be a wonderful substitute.
5.
VSCO
Well, well, we know what you are thinking. VSCO? Really? Isn't it a photo-editing app? Yes, it is. In fact, VSCO is one of the best photo editors for smartphones today. But what many people don't realize is that besides being a photo editor, VSCO has a large community of users who love to display their creativity to the world. Thus, you can post your content and get good exposure.
You can also connect with other creative people and explore a plethora of unique, mind-boggling content. Additionally, there are weekly challenges that you can accept and push yourself harder. If you are already elated, wait, there's more.
The Discover section of the app allows you to filter content based on what you want, be it tags, location, or anything else. As a bonus, VSCO now equips a video effect tool that has elevated the app to even greater heights. However, you got to remember that such advanced features are only accessible if you opt for the paid plan. But if you don't want to pay, VSCO's free version is also great even with the limitations.
In short, VSCO surely deserves a place in the list of the best Instagram alternatives in the market and can give you the experience you are striving for.
6.
SquadCam
While not as popular as the other apps we mentioned above, SquadCam is one of the best Instagram alternatives to try. Truth be told, having launched in 2020, SquadCam is a newcomer in the market. But it can serve as a great Instagram substitute. SquadCam – an app made in India – has a similar-looking user interface, as the Meta-owned app. SquadCam lets users message their friends, take a look at stories, and see trending content.
The best thing about SquadCam is, in our opinion, its UI. Yes, the interface is super fresh, and the gesture recognition UX feels so buttery. However, we must tell you that if you are expecting Instagram-level exposure here, you'd be disappointed. It's because SquadCam's community is way smaller when compared to Instagram. Hence, as a result, the number of both creators and content available on the platform is also less. Besides that, the app is not available on iOS as of now. Only Android users can avail the benefits of the app.
Nonetheless, despite having these limitations, SquadCam is a wonderful platform to display your creativity and is worth a try.
7.
Tumblr
Tumblr is among the oldest social media platforms out there. It came at a time when people barely had an idea about what social media is. While one of the firsts, it is not one of the most popular ones. Yes, strangely, despite staying in the social media world for a long time, it has failed to gain as much popularity as Facebook or Instagram.
Even today, it goes under a lot of people's radars. Most people still see Tumblr as nothing more than a microblogging platform similar to say, Twitter. But you would be surprised to know that Tumblr is capable of doing much more. Tumblr lets its users post photos, GIFs, videos, etc., as well. In addition to it, users can explore the platform using hashtags. Also, it is possible to create a community with private chat support. By the way, you can't post stories on the platform.
You might remember that Tumblr came under severe criticism for the unchecked 18+ content on its platform. However, that is now a thing of the past, as Tumblr fixed this issue back in 2018. Anyway, Tumblr is a niche social media app. So you can find like-minded users on the app and immerse yourself in a world of creativity here.
8.
Flickr
Now, coming back to one of the popular ones, we have Flickr. Just like Tumblr, Flickr came at a time when Instagram wasn't even made. It was launched in 2004 as a website – long before iOS and Android devices came on the market.
Over the years, Flickr has undergone a lot of changes. But till now, it is primarily a photo and video-sharing platform. The app is known for focusing on HD photos and videos and provides options for organizing them too. Also, Flickr gives you complete control over who can view your images and videos. So it takes care of your privacy as well.
However, the free version of Flickr only lets you store 1,000 photos at a time. Therefore, if you want unlimited storage space, it's best to go for Flickr Pro.
9.
BeBee
Lastly, we have BeBee – an app that gives you the benefits of both Instagram and LinkedIn simultaneously. Besides uploading your creative content, you can market yourself too. BeBee is an affinity network where you can connect with other 'bees' (users of the platform) within your 'hive' (small community) and create 'honey' (content) together.
If you post something that another 'bee' has already posted, it would appear as a 'shared buzz.' This allows you both to discuss the topic together. BeBee not only welcomes all professional levels but also gives you immense organic reach, making it one of the best Instagram alternatives.
Conclusion of the Best Instagram Alternatives

Now that you know about these 9 best Instagram alternatives, it's time for you to try them one by one and see what works best. All these apps have amazing potential. Use them right. Good luck!