Discord: The 11 Best Discord Alternatives Of 2023 (Update April)
Do you know the Best Discord Alternatives Of 2023?
During the pandemic situation, there was a steep rise in the download of Discord. If you are someone who has thought about making an online community then you might have already come across Discord. This is free to download app that focuses on letting people communicate through voice as well as video and text.
Discord has exciting features like adding gifs or sending stickers. This app is a very popular choice for gamers and is compatible with almost every device.
One does not need any special permission for opening a server, anyone can open their server at Discord. Even one can open several servers for different reasons.
Communicate with people and make friends and then all can communicate at commonplace i.e Discord. You can have a server focused on sharing news or a place for exchanging memes and game information.
The app is preferred by gamers as they can live to stream their games and communicate with their friends for ideas and encouragement.
Why Do People Look For Discord Alternatives?
Despite being a great app many people look for Discord alternatives for several reasons.
For example
Discord might not be preferred by offices because it focuses mainly on gamers.
There are possible chances of data theft and hence not considered very secure.
The paid plans are very costly.
Discord crashes a lot and stops working more frequently if compared to other similar apps.
People not familiar with gaming might find Discord uncomfortable.
List Of 11 Best Discord Alternatives
Now when you will try to find discord alternatives you will come across several apps. It is not possible to give each one of them a try so, to help you out we have made a list of all the best discord alternatives. The list consists of what each one has to offer so that you can choose the one that suits you the most.
11.
TeamSpeak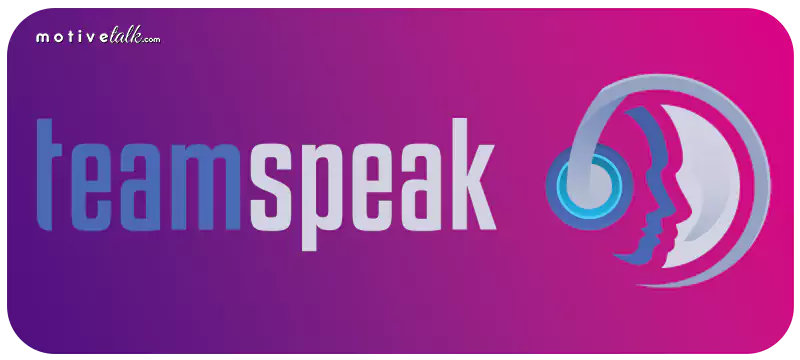 The next app in the list of best discord alternatives is TeamSpeak. In the case of interviews as well as gaming this app is widely used. We can say this app is an all-rounder in every field. It is very light and has gained popularity despite having fewer features compared to Discord.
If you will use this app on your desktop you can easily run this app in the background and it won't create any issues. It also offers complete security regardless of your server size. Even professionals consider the audio quality of TeamSpeak great.
10.
Ventrilo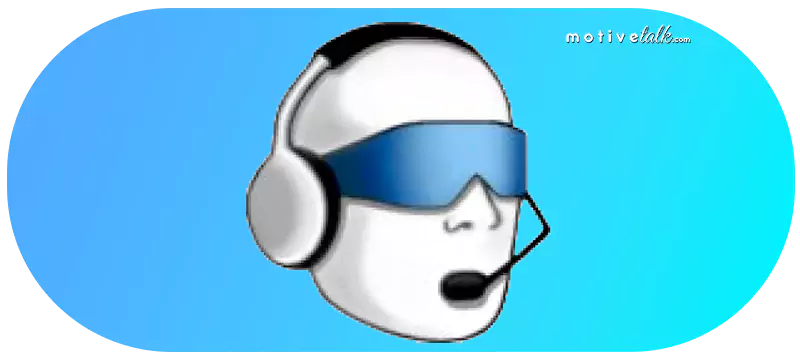 Ventrilo is the next in the list of best discord alternatives and also the oldest of all. Ventrilo offers great audio quality and is simple to use. It doesn't offer a bunch of features yet it is one of the top apps for communication. If audio quality is your priority go for this app.
The user interface is easy but comparatively not that attractive. People from any corner of the earth can connect by just going through some simple steps. The connection provided by Ventrilo is always encrypted so one can take out the thoughts of lack of security. The features offered are sufficient enough to make this app get counted among the best discord alternatives.
9.
Troop Messenger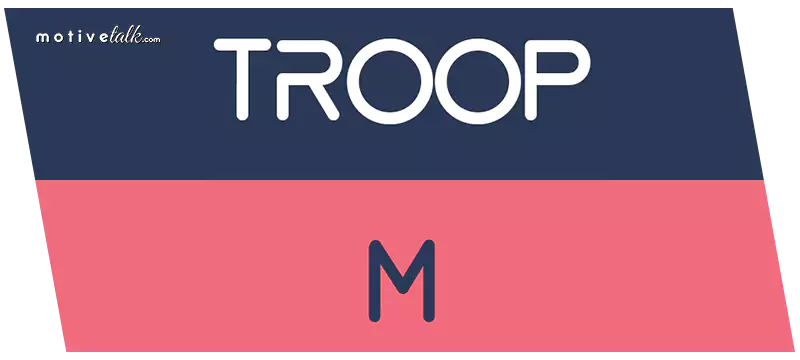 The next app in the list of best discord alternatives is Troop Messenger. This is a great tool for communicating with a team or for collaboration among the team. Troop messenger tries hard to take up as much space as possible and it has few similarities with Slack.
The instant message option provided by Troop Messenger saves a lot of time and your communications are recorded just in case it's needed for reference in the future.
You can also arrange private conversations with any particular teammate. If you want to send a common text to selective members at a time you can do that too. The app is easy to use and a great choice among the best discord alternatives.
8.
Chanty
The next app in the list of best discord alternatives is Chanty. This alternative is not focused on gaming people much, it focuses on communication. It is a great app to boost your team's productivity. If you want to focus on the communication of your team, give it a try to Chanty.
Chanty tries its best to make virtual work smooth and fill the gap between communication and work. If you have a project on which everyone has to work together virtually, Chanty will be a great choice. One can enjoy high-quality sound and video free of cost. You can text as many times as you want and create groups for different purposes.
7.
Skype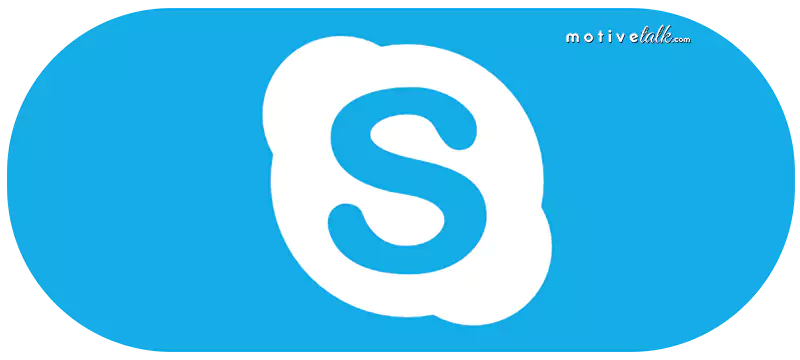 Skype is the next app in the list of best discord alternatives. Skype is very popular and you might have come across it already. Skype is a well-known app for video calls and helps people to stay connected. Skype is going under constant updates to give its users additional features.
Skype allows its users to make several groups and connect with people through audio or video calls and even group calls. Sometimes audio becomes a bit unclear during those times Skype's subtitles feature helps a lot. One can also give live reactions during video calls.
6.
Mumble
The next app in the list of best discord alternatives is Mumble. If you like the audio quality of Discord and looking for something that will offer you the same audio quality and is user-friendly too, then Mumble can be your suitable choice. Mumble will take up less space than Discord because it works with fewer resources.
If you want an open-source alternative to Discord, Mumble will be the best fit.
One can use this app for workplace purposes too. Mumble can accommodate a huge number of participants on the server. You can look after the data and privacy by being the host of the server so, you will be relieved about the security of your data. Any new user will find it very easy to use Mumble. Mumble is considered among the best discord alternatives because of its features.
5.
Overtone
The next app in the list of best discord alternatives is Overtone. Overtone is an app that gives direct competition to Discord in terms of providing a platform for gamers. Overtone is greatly focused on improving the gaming experience of its users. VIVOX is a reliable and preferred voice platform by gamers and Overtone is built on VIVOX.
The user interface is not very complicated and reliable. One can set up Overtone easily and is comparatively lighter than Discord. You can connect via voice or text and even group chat. If you are not willing to download this app you can enjoy the app at its web version. After all these exciting features it had to make its place among the best discord alternatives.
4.
Telegram
The next app in the list of best discord alternatives is Telegram. One might have come across the name of this app as it has gained popularity for its advanced messaging features.
The benefit of Telegram is it can be operated both on smartphones as well as desktops. Discord has that facility too but Telegram offers more flexibility. You can stay connected from your desktop as well as your smartphone so you will hardly miss anything. The user interface of Telegram is easy and syncs greatly with devices.
If you are a user of macOS or Linux you can use this app too. About security, you can save your time worrying about it because Telegram is very secure.
The app gets updated frequently to offer you the best service. A group in Discord can accommodate fewer members compared to Telegram which offers up to 200,000 members.
You can also customize Telegram according to your wish to make it suit your experience. So, undoubtedly it deserves its place among the best discord alternatives. 
The Best 3 Discord Alternatives are Below
3.
Microsoft Teams
If you are looking for a reliable alternative among the best discord alternatives then Microsoft Teams are a great choice. Microsoft Teams can become your workplace and you can share files, arrange meetings and chat with the members. Microsoft Teams also allows you to work alongside business apps.
You can get your team assembled in a single app and bridge the gap between communication and work. This app is great for conferences. Files from many Microsoft apps like Office and Excel are allowed for collaboration in this app. Regarding security, you can rely on it because it offers end-to-end security.
Discord offers basic video calling features too but what sets this app apart from it is- Microsoft Team allows you to control a few things when connecting via video calls. A user can get a lot more flexibility and control in this app. One can also arrange a conference that will support audio only.
All these make Microsoft Team a popular choice among the best discord alternatives.
2.
Flock
The next app maintaining its place among the best discord alternatives is Flock. It offers a feature of channel messaging and people can communicate with each other through voice notes and in other ways. It also offers another way of communication i.e video conferencing, so you can expect a lot of options to communicate.
Flock is a great way to communicate because unlike Discord it has features focusing on boosting productivity like- to-do lists and reminders etc. If your team is confused about any decision then a poll can be arranged to come to a decision collectively.
You can pin important files or documents that you might need to check later so that you don't have to spend time looking for them. Flock offers upgrade plans to eliminate the limitations it has. So all these make Flock one of the best discord alternatives.
1.
Slack
The first app that has secured its position among the best discord alternatives is Slack.
If you are looking for an app that will focus on business communications Slack can be your choice. Unlike Discord, Slack tries to provide a communication place for Business firms. Slack will try to fulfill all your needs that are required to improve their app for business communication.
Like Discord one can make a video as well as audio calls and make their channel and exchange texts. Rooms can be created in a channel for different purposes. The best part is few actions get automated keeping your daily routine of actions as a reference.
Using the app is easy and the search bar allows you to find conversations using keywords.  Security is also a positive point of this app- users can rely on Slack as they offer complete security. So, Slack is counted among the best discord alternatives.
Conclusion of the Discord Alternatives
All the apps listed above are trusted and the features are closely observed then they are listed down. Any app you choose will be a great alternative to discord. Depending on your purpose each app has different things to offer.
Get your alternative among the best discord alternatives. 
Topic Summary
Here is a quick list of The 11 Best Discord Alternatives Of 2023.