The 12 Best Life Insurance Companies in USA (2023)
We will add the Best Life Insurance Companies in the USA for 2023. Some are new, some are old Insurance companies. But they are top most reputed Companies in the USA. Lets start with the topic
Trying to foretell what will occur next in life is like herding cats. But it is an undeniable fact that we all crave to always keep our dear ones secure. We want our family to have a decent life even after we are no longer here.
That's where life insurance policies come in. A good life insurance policy can help us provide our family with the quality of life we want them to have. However, choosing the wrong policy means disaster.
Thus, it's a no-brainer that picking the right life insurance policy is a vital affair. So in this article, we have decided to inform you about the top life insurance companies in USA. 
List Of Best life insurance companies in USA 2023

Finding your ideal life insurance policy could be a hectic task. But since you're reading our article, you've saved yourself all that extra trouble. We've taken the responsibility on our shoulders and have brought to you a plethora of life insurance companies in USA that offer the best policies out there.
1.
Haven Life
First, we have Haven Life – a digital insurance company based in New York. The customers can choose from two different life insurance options known as 'Haven Term' and 'Haven Simple.'
The first policy is great for the buyer as it offers a longer duration (10-30 years) and a decent enough coverage (approx. 3 million USD).
The second one is a term policy too but it has certain limitations, that is, a shorter duration (5-20 years) and an inferior coverage (up to 0.5 million).
However, one thing is common in both policy types. Regardless of the option you pick, you won't need any agent at all. You are free to apply online for either of the policies yourself.
Also, Haven Life is known for not conducting any medical assessment of applicants. So, the process of getting your dream policy becomes all the more convenient. However, one downside of Haven Life policies is that it only has term life insurance.
Also, remember that Haven doesn't issue its policies by itself. Instead, either a subsidiary or MassMutual will issue them.
2.
MassMutual
Besides issuing Haven Life's policies for them, MassMutual offers its own policies as well. For your info, A.M. Best gave the agency an A++ rating for its performance. So you already know how celebrated MassMutual actually is.
Amusingly, beneficiaries or policyholders are the ones who own the agency. So, whenever the company sees success, the policyholders get dividends. Interested people can fill out the online application, and once it's approved, the coverage comes into instant effect. Unlike Haven Life, the term and universal life insurance policy options MassMutual offers are subject to prior medical assessments.
Besides the A++ rating, dividends, and convenient online application opportunity, some of its advantages include amazing service, the flexibility of converting terms, etc. However, MassMutual has no credit card payment option and offers hardly any ADBs. So those might be a bit problematic. Overall, it's a great life insurance company to consider.
3.
John Hancock
Another big name in the field of life insurance is John Hancock. The company offers coverage of whopping 65 million USD. Nonetheless, it has a minimum coverage of 0.75 million. While a big maximum coverage amount is great, such a big minimum coverage amount is not-so-great.
So, that could be problematic. John Hancock is known for providing its customers with terms and universal policies. But those looking for whole life insurance policies would be disappointed as there's no such option.
In case you were unaware, its Vitality Plus program is a wonderful money-saver. Hence, you will certainly be a gainer if you opt for it.
4.
Northwestern Mutual
This agency lets the interested individuals choose either of its two life insurance types – permanent and term. The duration of the policies varies (anything between 10 and 20 years). Customers can pick from whole and universal life insurance choices.
One great benefit of purchasing a term policy from Northwestern Mutual is that you can convert it to a whole life policy whenever you want with zero hassle.
This is what makes Northwestern Mutual one of the finest life insurance companies in the USA today.
However, it has two drawbacks as well. First, you cannot directly purchase a policy from the company, and contacting an agent is mandatory. Second, you won't find sufficient pricing info on its site. Also, remember that customizable riders vary based on the policy type you opt for. That's why it's vital to talk to your agent and ask them to clarify things.        
5.
Mutual of Omaha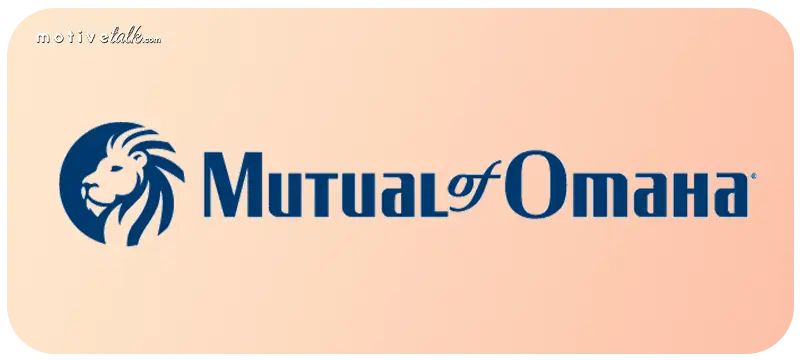 Next, we have Mutual of Omaha – a Nebraska-based life insurance company with an impressive A.M. rating of A+. It offers amazing service, extensive digital facilities, luscious mutual fund choices, and so on.
Similar to Haven Life, purchasing a life insurance policy from Mutual of Omaha requires no medical evaluation beforehand.
The company has a digital app that empowers its users to manage their cash easily. However, despite its hassle-free online quoting, the facility is limited to a few insurance options only. For the rest, local agents are available.
Customers can choose from three different types of policies – universal, term, and whole. Plus, there are zero opportunities to earn any dividends. But as a whole, Mutual of Omaha life insurance policies are worth considering.
6.
New York Life
Just like MassMutual, New York Life is a top life insurance company boasting the A++ A.M. rating. Therefore, it's difficult for anyone to doubt its integrity.
New York Life is known for providing two policies – one is term, and the other is permanent. The former lets the buyer pick from universal and whole policy options, while the latter offers the perk of converting the policy to a permanent one. While purchasing a policy, one can add numerous riders like Living Benefits, Chronic Care Option, and so on.
However, it has some downsides too.
Firstly, the prices of the policies are way higher than a lot of similar companies out there. And, secondly, New York Life's website lacks sufficient details regarding the policies. So, for a better comprehension, you might want to consult an NYL agent. But despite these shortcomings, New York Life can be a solid pick if reliability, customization, and great service are your foremost preferences.
7. Pacific Life
Pacific Life – a life insurance agency headquartered in Newport Beach, California – might prove to be what you're striving for.
It offers term, whole, universal, indexed universal, and variable universal policies. That means the buyers get increased freedom regarding the choice of their life insurance.
Also, the official website of Pacific Life is perfect for all persons as it provides a thorough description of each policy available there. Such a lucid explanation helps customers understand the whats and the whys of the policies without the help of another individual.
For a company operating for 150+ years, Pacific Life has got way fewer complaints than what is normal, especially in the past 3 years. That indicates that the company wants to provide top-notch customer service and is constantly improving itself.
Plus, it offers a guaranteed floor meaning the cash value of your life insurance policy won't ever drop below a particular point even if the stock market crashes. However, the absence of a few policies in New York could be problematic for NY people.
8. AARP
While AARP's life insurance policies are unavailable to the public, you'd benefit from them if you are an AARP member. Any AARP member can avail of the organization's Guaranteed Issue Life Insurance provided that they are 50-70 (50-75 in New York) years old.
And the best thing is that qualifying for the policies requires no prior medical assessment. So, it's ideal for those who are reluctant about their physicals. However, the organization might ask for your health info before approving in the case of some policies.
The coverage is up to 25,000 USD and offers a fixed premium during the entire term. Interestingly,  New York Life issues the policies instead of the organization itself.
9. State Farm
Another amazing choice would be State Farm – an Illinois-based group of insurance companies scattered throughout the US. The service customers get from State Farm is one-of-a-kind. No wonder why it has gained the highest A.M. rating of A++.
Besides the top-notch customer service, the agency is known for making their buyers have a smooth and convenient experience by introducing several wonderful accessibility tools.
These include 24/7 customer support, a native mobile application, a large number of local agents across the country, and so on.
Customers are free to customize their universal, term, or whole life insurance policies with riders of their choosing with some policies not requiring any medical checkups.
However, despite having an easy-to-use online portal, you can't purchase any policy online. For that, contacting a local agent is mandatory. Plus, the maximum death benefit of 10,000 USD is remarkably low. Overall, State Farm is worth your consideration.
10.
USAA
This one would prove to be beneficial if you or one of your family members is an active army member or a veteran. This company intends to offer great life insurance options for active army men/women and veterans.
However, nowadays, it provides life insurance policies for non-military persons as well.
What makes USAA different from other similar companies is that USAA life insurance policies cover active army men/women even if a war breaks out. The policies are of types – term, universal, and whole with the perk of boosting the coverage in the cases of marriage, becoming a parent, or purchasing a home.
Nonetheless, despite such amazing facilities, a few of its coverage choices are unavailable in Montana and NY. So, research a bit to see what's available and what's not, and then make your ultimate decision. Also, it doesn't approve credit cards as a payment method. So, that too could be problematic for some.
11.
Fabric
Fabric is no doubt among the top life insurance companies in the USA. While it offers only term policies, the easy-to-use website is helpful to the technologically challenged.
Remember that all its policies are issued not by itself but by Vantis Life Insurance Company. Buyers can fill out the application online in just a few minutes without any medical evaluation in most cases.
The duration of the term policies and coverage amounts range from 10-30 years and 0.1-5 million USD. Plus, it offers a live chat feature for increased convenience.
Although it provides 25 to 50-year-old individuals with accidental death insurance, it is unavailable in some places like NY, North Dakota, etc. So, it could be an issue for persons living in these places. But overall, Fabric could be a solid choice as a life insurance agency.
12.
Legal & General
Legal & General is a solid choice as a life insurance company, as it currently offers one of the lowest term premiums. The term coverage is quite reasonable, and terms also come with terms of up to 40 years.
Plus, the term conversion period is generous too. One can convert their term policy either through the level-premium period end or until you are of 70 years of age. This is a massive advantage when compared to some other companies that have way shorter conversion periods, that is, the initial 10 years of the policy.
However, two drawbacks of this company are worth mentioning. The first is their lack of many different policy options. Buyers can only choose either term or universal life policies. And the second notable con is that the company is pretty limited when it comes to riders. When compared to other major life insurance companies, Legal & General offers way fewer riders for policy customization.
But apart from those, Legal & General is worth giving a shot.
Conclusion of Best Life Insurance Companies
As you can see, there are numerous top life insurance companies in the USA with each having its fair share of strong points and shortcomings.
Therefore, you should consider all factors and then pick your ideal life insurance company based on your needs and preferences. Good luck!