The 10 Best Snapchat Alternatives For 2023 (Update July)
Do you know the Best Snapchat Alternatives in 2023?
Snapchat is a famous app among teens and this app lets people exchange videos and photos with other users. Now, what makes these snaps different? The videos and photos that get exchanged via Snapchat vanish after they are viewed once. Snapchat can be a bit risky for youngsters but certain precautions and keeping a watch can fix it.
Now one might think, why would someone send a photo that can be viewed once? It is because one can send photos that are silly instead of worrying that they will stay on their profile forever. When we check other social media accounts we find polished photos only, Snapchat allows people to share media freely. Snapchat is a fun app for teenagers and like other social media, we do not have much pressure while sharing our photos and videos.
Now, this thing can make kids using Snapchat a bit careless and might share more than they should in Snapchat. No one should let loose their ground and put their security at stake because someone might find ways of recovering your photos and videos.
How To Use Snapchat?
One needs to download the app and then open an account. By syncing contacts, one can find their friend. Then one can set photos and videos by using different filters, stickers, and captions. One can also set a timer for up to 10 seconds, after that period once the person has viewed your snap it self-destructs.
Although, Snapchat is loved by a lot of people it has factors that make people look for its alternatives. Like lack of security and videos having a low time limit etc.
To make things easier for you, we have listed down some of the best Snapchat alternatives. 
10.
Skype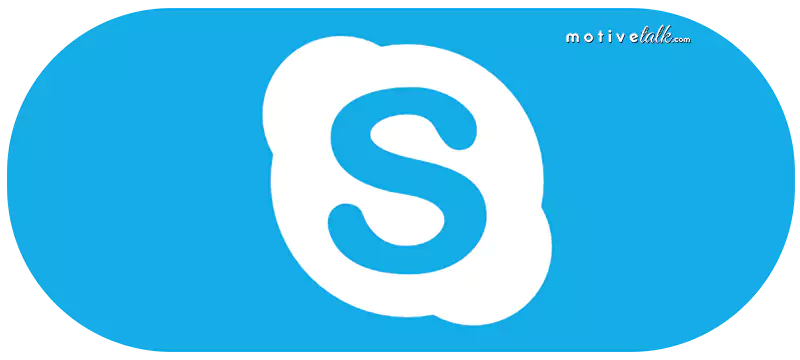 The first on the list of awesome Snapchat alternatives is Skype. Skype, a popular communication platform, has emerged as a viable alternative to Snapchat. Despite being owned by Microsoft, Skype has been around for a while. While Snapchat is known for its ephemeral and self-destructing messages, Skype offers a more versatile and comprehensive communication experience.
It's mostly a professional-based app compared to Snapchat, which is mostly for social use, and Skype is simple and easy to use to connect with people giving you a fun and functional balance.
With Skype, users can not only send text messages but also make voice and video calls, share files and documents, and even host group video conferences. This makes it an ideal choice for individuals or businesses looking for a reliable and feature-rich communication tool. In this section, we will explore the various features of Skype that make it a compelling alternative to Snapchat.
9.
Signal
The next app in the list of Snapchat alternatives is Signal. This app is compatible with iOS as well as Android. This is a great app used for exchanging messages and voice calls.
This app looks after the privacy of its clients and makes sure the exchanged texts are secured. If you are looking for an elegant app that will offer you greater security than Snapchat this will be a great choice.
Another great feature of the signal is if you are in a low network zone and you need to send a text you can use the signal because it can work even on the slow network connection. Millions of people have started using signal as their day-to-day message-exchanging platform. Also, this app is completely free to use.  One can sketch on their photos and edit them before sending. If you are comfortable with dark mode you will get it here.
8.
Snow 
The next great Snapchat alternative is Snow. This app is great for photo and video editing as it has a number of filters. One can create really funny images and is a great choice if you like Snapchat for its photo editing features. You can highlight your moments in a day by using different effects. The features are very easy to use and the makeup filters it has are popular. This app is available for Android users.
7.
Wickr Me
The next app in the list of Snapchat alternatives is Wickr Me. If privacy was troubling you in Snapchat and you are looking for a similar app with advanced privacy then this will be a great choice. This app is not as popular as Snapchat, WhatsApp, and other renowned social apps but its security features are commendable.
To respect your privacy they do not even store your contacts on their services. If you do not like giving your personal information, this app will be very much suitable for you because e-mail addresses and phone numbers aren't needed to get started with this app.
The users get the opportunity to exchange encrypted videos, photos, and messages. If the self-vanishing feature of Snapchat has impressed you then the shredder function of Wickr will be loved by you too. Your messages, images, and videos get deleted irreversibly through a shredder function.
One can also customize their images using different filters, graffiti, and stickers. The choice is limited though. You can make your private group of a maximum of 10 members and communicate privately.
Neither messages nor contacts are saved by Wickr Me.
6.
Dust – Private Messenger
This is a great choice among other Snapchat alternatives. This app is packed with great features and is very helpful if you are looking for instant messaging. Dust also offers self-destruction of messages which makes this app a Snapchat alternative.
If you want more than just disappearing images, videos, and messages this app let you send disappearing stickers, URLs, and GIFs too. You can add captions to your images and if you forget conversations easily you can pin them. Pinning a message will help you remember your conversation.
Security is not compromised by Cyberdust. Dust wants to avoid unauthorized use so it allows encrypted images. If you are worried about people taking a screenshot of your message, you do not have to anymore because if someone tries to take a screenshot you will be notified.
Your sent media will not reach your receiver's hard disk. One common message can be sent to several users too. This app is developed by
Mention Mobile LLC. An Android user must have a version above 4.0 and an iOS 7.0 or more is required for compatibility. If you own an iPhone, iPod, or iPad you can use this app too.
5.
aTox 
The next awesome app in the list of Snapchat alternatives is aTox. aTox competes with Snapchat directly and treats Snapchat as its rival. aTox tries to leave Snapchat behind by offering a decentralized chat service. Snapchat is not open source but aTox is and it also pays attention to its user's privacy.
One will come across a lot of unofficial apps in this messaging platform and they are just some projects that different users have contributed.
Whether you like spending time alone on the app or with a group of friends, both will be great. One can even share files besides other media formats. Servers present on aTox can not be shut down. The chats on aTox are secured by end-to-end encryption.
The recent update of aTox has focused on the crashing part of the app and improved the overall experience. Now it doesn't crash while deleting contacts. The app is very lightweight so one does not have to worry about space. This app deserves to get tried once.
4.
Messenger 
The next app in the list of Snapchat alternatives is a very popular one i.e Messenger by Facebook. This app must get some consideration. Whether you are an Android user or an iOS user, you can use this app seamlessly. If your focus lies on the communication part and you are looking for an app that will give more features of communication this will be a great choice. It offers a lot beyond sharing pictures using different filters. You can connect with people on your contact and even outside your contacts.
If you do not have a Facebook account and you want to try Messenger you can do that by using your number. Connect with your friends and other people having a messenger
The Top 3 Snapchat Alternatives are below
3.
Confide
The next app that comes in the list of snapchat alternatives is Confide.  This is again another great app offering features like Snapchat. One can enjoy self-destructive photos and the simple-touch interface is loved by all. The user interface of Confide. It is a lot simpler and easier. Once a message gets seen it gets deleted immediately.
The app has a lot of valuable features to offer and gives the comfort to its users that they can talk about everything crucial without worrying about their privacy being compromised. You do not have to filter your words before typing them. Confide also offers industry-standard cryptography.
2.
Instagram
The next awesome alternative in the list of Snapchat alternatives is Instagram. This is a popular social media app and a great choice for people loving sharing photos. One can add captions to their videos and photos and post them. The media you post will stay on your profile until you delete them.
You can decide whether you want your profile to be public or private. In the case of private only your followers can view your images and videos and in the case of public everyone can view them
If you want to reach out to your audience, this is a great platform. One can also connect via a call through this platform. It is suitable for every device.
1.
Yovo 
The best app in the list of Snapchat alternatives is Yovo. What makes Yovo stand out is its approach to overcoming the maximum defects we found on Snapchat. Snapchat allows partial control over your privacy as it allows you to send disappearing media files but before it gets vanished one can take a screenshot and keep them in their archive.
So it is not entirely safe and if you intend to send something confidential it is not suitable. In the case of Yovo one does not have to worry about all these. When someone tries to take a screenshot in Yovo a static distortion intervenes and makes the media blur hence, the screenshot becomes useless.
This technique is known as ' D-fence '. ContentGuard INC has developed this app but sadly if you are an Android user it is not available for you yet. Only iOS users can enjoy this app for now.
Conclusion of Snapchat Alternatives
You can choose any app from above and start replacing Snapchat. All the Snapchat alternatives are great in different ways. Choose the one that matches with your demands.
Topic Summary
Here is a quick list of The Top 10 Snapchat Alternatives.