Top 10 Most Richest WWE Wrestlers Till Now (Updated March 2023)
Welcome once more readers! This blog is for WWE Wrestler lovers This article is all about who earns more and who is the richest wrestler in WWE of all time.
The List of Most Richest WWE Wrestlers
If you want to know about the top and richest WWE Wrestlers then keep reading the blog fully. We have drawn up a list of the top 10 Richest WWE Wrestlers, along with their current net worth and a short brief Biography.
10.

Big Show

($16 Million)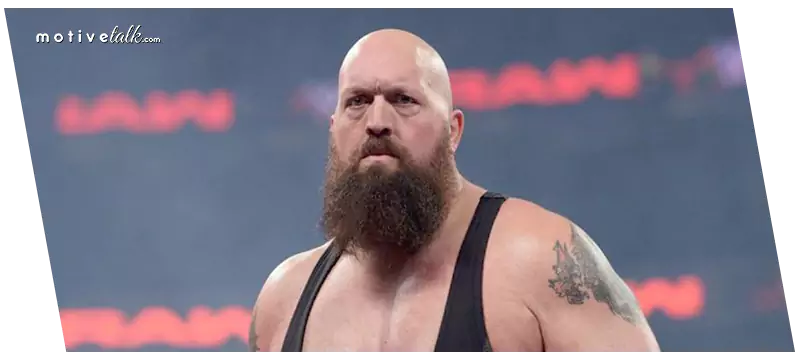 One of the great Wrestlers and actors Big Show is still on the list of the Richest WWE wrestlers at number 10.
His original name is Paul Donald Wight II. and his ring name is Big Show. He has a total net worth of 16 Million Dollars and he held a total of 23 Champions including seven-time world champions, WCW world heavyweight champion 2 times, WWE/WWF championship 2 times, WWE heavyweight championship 2 times, and ECW world heavyweight championship 1 time. He earns most of his money from his wrestling career.
Moreover, Paul also worked in some Hollywood movies like The Water Boy and Jingle all the way.
9.

The Undertaker

($17 Million)
He is one of the most legendary WWE superstars of all time. He is still in the top 10 list of the Richest WWE wrestlers.
His real name is Mark William Calaway and he has a total net worth of 17 Million Dollars. He has been a professional wrestler since 1984 and he joined WWE in 1990. Mark William has two contrasting schemes, which are "The Deadman" and "The American Bad Ass".
Mark William is one of the most popular characters in WWE. When he signed his first WWE contract in 1990 he changed his name to The Undertaker. He is also known for his winning streak. He is continuously unstoppable in WWE's WrestleMania 21 Times victory. The Undertaker is 25-2 overall in WrestleMania. He won a total of 17 Championship titles including 4-time WWF champion, 6 times world tag team champion, 3 times world heavyweight champion, and 1-time WWE hardcore champion.
Apart from Wrestling, The Undertaker also worked in some Hollywood movies for Cameo roles.
In other words, he invests his maximum earnings in real estate and his charity "The Zeus Compton Calaway Save the Animals Fund". He has a total net worth of 17 Million Dollars.
8.

Brock Lesnar

($25 Million)
Brock Lesnar is one of the toughest wrestlers in the world. Recently he signed a contract with WWE for $5 Million, it's a one-year deal with WWE. He has experience in the UFC and he was one of the best wrestlers of that time. Brock has a total 8 times world championship titles.
Brock also has a big name in Martial Arts. In the middle of his era, he got some injury that caused him to leave WWE but after his recovery, he still came in rings in 2012 with an annual salary of 18 Million Dollars. Still, he wrestles events from time to time and earns a continuous payout each time. For his impressive performance and greatest wrestling, he made himself mark his name among the top richest WWE Superstar in the world. His total net worth is 25 Million Dollars.
7.

Chris Jericho

($25 Million)
Chris Jericho is one of the biggest and most decorated wrestlers of all time. In his wrestling career, Chris Jericho is not only the biggest earner, but he also has a total of 29 titles across the board. In WWE he earned 1 Million Dollars per month and also got an impressive bonus from PPV appearances.
In 2019, Chris Jericho entered AEW and after some time he became one of the highest-paid Wrestlers in AEW.
Apart from that, Chris Jericho entered the television reality show 12th season of Dancing with Stars, where he made it to the 6th round and he received a winning amount of $250000.
Moreover, he also appeared in such films as Sharknado 3, MacGruber, Android Apocalypse, and Albino Farm. he also earned some amount from book sales and commissions. Chris Jericho has a total net worth of 25 Million Dollars and he is one of the richest wrestlers in the world.
6.

Hulk Hogan

($25 Million)
Hulk Hogan is basically famous in 90s WWE Wrestling. He also highlighted his name during the Attitude Era. His impressive wrestling ability and ability to take down evils highlighted his name in WWE. he also had a memorable personality and impressive mic skills that all describe the all-over Hulk Mania. Still in WWE Hulk Hogan was one of the highest paid Wrestlers with a net worth of 25 Million Dollars.
In his entire career, Hulk Hogan received various titles including the world heavyweight championship 12 times and 6 time WWF Championship.
In addition, to wrestling, Hulk Hogan also worked in various films like Mr. Nanny, Spy Hard, Gremlins 2, Thunder in Paradise, and Rocky III.
5.

Steve Austin

($40 Million)
It's about 20 years since Steve Austin retired from the WWE ring circle. But still, he is on the list of one of the richest WWE Wrestlers in the world and he was also one of the greatest wrestlers of all time. He was famous for his ring name Stone Cold. In 2023 he had a total net worth of 40 Million Dollars.
As a wrestler, Stone Cold got paid a big amount mostly for his success in the ring and the role he played in ushering in the Attitude Era.
The attitude of Era helped WWE to put on a map and also for that WWE became the most successful wrestling promotion in the world. Austin was a part of this Era and he received his fair share because of his contribution. Steve Austin has a total of 19 Championship titles including 4 tag team titles, 2 WCW heavyweight championship titles, and 6 WWF world champion titles.
Apart from this, Steve also received a huge check from merch sales commission and film appearance.
4.

John Cena

($80 Million)
John Cena is one of the highest-paid wrestlers and also a very famous wrestler in the world. He also made his name in the Hollywood world. John Cena's acting career is similar to Dwyane Johnson's. He is still one of the few wrestlers who have successfully turned his career from wrestling to the movie world. John Cena made history in his Wrestling career he holds 17 times world champion titles.
Moreover, In his film career, he worked in various films like Daddy's Home, 12 Rounds, The Marine, Trainwreck, and most recently Suicide Squad 2 and Fast and Furious 9, etc. wrestling and movies world John Cena's net worth is approx $80 Million dollars and he is one of the richest WWE Wrestler in the world.
The Top #3 Most Richest WWE Wrestlers
3.

Triple H & Stephanie McMahon

($150 Million)
Triple H is one of the highest-paid WWE wrestlers of all time. He won the world championship 14 times, 3 times as tag team champion, and 5 times as intercontinental champion. He is known for being Hunter Hearst Helmsley (Triple H) in the WWE.
Tripe H married Stephanie McMahon, the daughter of WWE chairman Vince McMahon in 2003. She is also a professional wrestler. Stephanie played a crucial role in reviving the women's division into what it is today. Triple H and Stephanie both even performed as a couple from 2013 to 2016. In 2020, Forbes magazine named Stephanie McMahon, The 2nd most influential CMO.
Stephanie and Triple H receive two different salaries from WWE. One for their on-screen contribution and one for Stephanie the Co-owner of WWE and Triple H is the executive vice president of talent. Triple H and his Wife Stephanie together are the richest couple in pro-Wrestling.
2.

Dwayne Johnson

($800 million)
Dwayne Johnson is popular by his name "The Rock". Dwayne Johnson graced our screens for several years as one of the greatest wrestlers of all time. In the year of 1996, he joined the WWE and became The Rock. In 2000 Dwayne took time off from WWE to work on a film.
Apart from Wrestling Dwayne Johnson has made his name in Hollywood also. He works in some big Hollywood movies.
In 2020 Forbes magazines named him one of the highest-paid actors in the Hollywood Industry like Ben Affleck, Will Smith, Vin Diesel, Ryan Reynolds, etc.
Moreover, Dwayne Johnson also generates earnings from brand endorsements like under armor, apple, ford, etc.
1.

Vince McMahon

($2.9 billion)
With a net worth of $2.9 billion, Vince McMahon is one of the richest WWE Wrestlers of all time. He is now 77 years old. Vince is the majority owner and executive chairman of the world's largest professional wrestling company, WWE. He is also the owner and the founder of Alpha Entertainment, established in 2017. Vince McMahon ranks No. 1,517 on Forbes' 2021 list of billionaires in the world.
Moreover, Vince McMahon is a former professional Wrestler and he used his wrestling status to move into several different industries.
He is not only a wrestler and owner of WWE. he is also a commentator, promoter, and Hollywood film producer also.
Conclusion of Richest WWE Wrestlers
So here is the list of the top 10 Wrestlers, who are the richest wrestlers in WWE.
We all know that pro wrestling is a very profitable business and many people love and like to watch this show. In other words, many people also love to invest in it.
In this blog, we discussed the richest WWE superstars. I don't think that anybody will be surprised by this list.
So, let me hear your opinions.
Are you guys surprised by it? If you want to say anything please comment below.
Topic Summary
Here is a Quick list of The 10 Most Richest WWE Wrestlers.
Vince McMahon
Dwayne Johnson
Triple H & Stephanie McMahon
John Cena
Steve Austin
Hulk Hogan
Chris Jericho
Brock Lesnar
The Undertaker
Big Show